High End 2013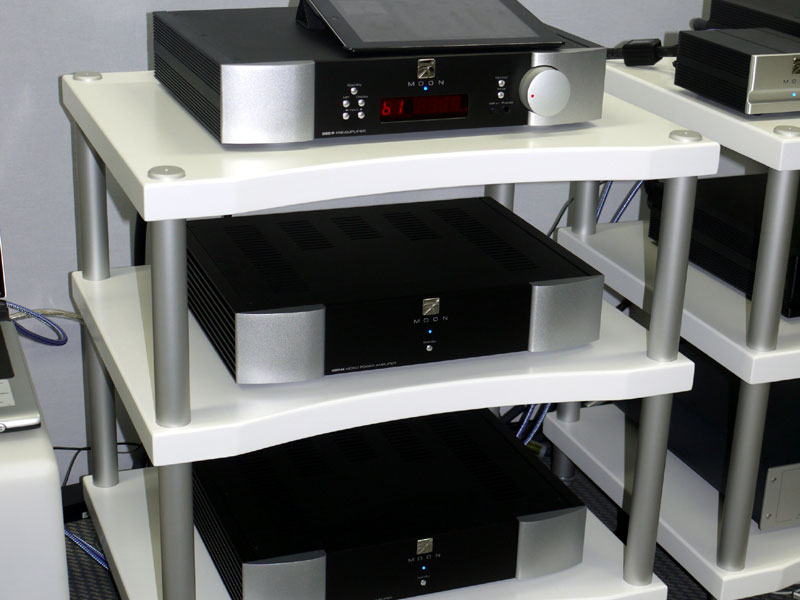 Big expensive products often steal the limelight, but in reality the really big stories often concern more affordable equipment. The news emanating from Simaudio is a case in point. Their entry-level Moon electronics have long been benchmark performers for value-conscious audiophiles, delivering superb musical performance at real-world price points -- as anybody who attended the System Optimization Seminars in Toronto or Edinburgh will attest, the basic CD player, preamp and a pair of 400M monoblocks conjuring a remarkable performance from the ultra-critical and demanding KEF Blade speakers. Well, big news from Munich is that the entire Moon series has received a major structural and cosmetic makeover, with corresponding tweaks to the circuitry and internal components.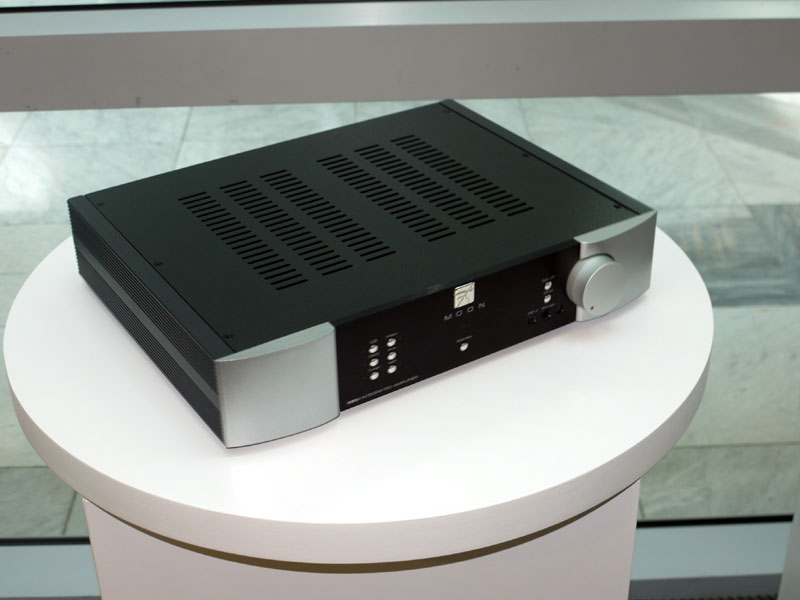 The lineup of the new Moon Neo range is recognizably based on the established Moon models (and those existing units will continue in production until at least the end of this year to allow customers to complete or extend existing systems) but with totally redesigned casework that echoes the look and feel of Simaudio's significantly more expensive Evolution series. Most obvious change is the three-piece front panel, with its solid side "cheeks," an arrangement that Simaudio claim significantly reduces chassis resonance. Changes in materials and tweaks to component and circuit layouts will afford further sonic benefits, lifting the performance of Neo by a comfortable margin when compared to the equivalent Moon model. Of course, you don't get anything for nothing and the new models will represent a roughly 15% increase in cost as compared to the originals, but they justify that on look and feel alone.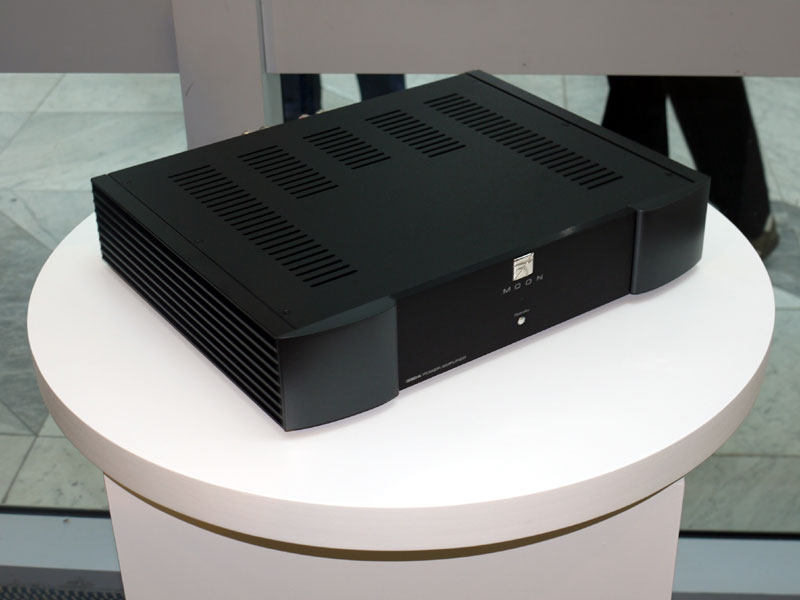 Standard finish is all black, but all silver or silver and black versions will be available to order. The first models released will be the 400M mono ($4300 each) and 330A stereo ($4300) power amps, the 350P preamp ($3650), 340i ($4600) and 250i ($2400) integrated amps, and the 380D DAC ($4350), with more models to follow, including the 260D CD transport (before all you disc-spinning Luddites throw up your hands in horror) expected late July or early August. In addition to the 380D DAC (fully balanced with full 32-bit processing and eight digital inputs) both the 350P preamp and 340i integrated can accept the V2 DAC board. This offers four digital inputs (USB, two S/PDIF on RCA and TosLink) all of which process full 24-bit/192kHz data. There's also a fully configurable MM/MC phono stage. Not to be left out, the 380D also has facilities for two internal modules: one a 99-step analog-domain volume control, with both balanced and single-ended outputs (in addition to the standard, fixed balanced and single-ended outs) that turns the DAC into a digital control unit, and the company's clever MIND streaming solution.
The demonstration system used a 350P with V2 DAC module to run files from an iPad via the standalone MIND module and out through a pair of 400M amps and MartinLogan Montis speakers. The sound was sweet, open and coherent, just as we've come to expect from the Moon electronics, which bodes well for the new Neo range.