High End 2013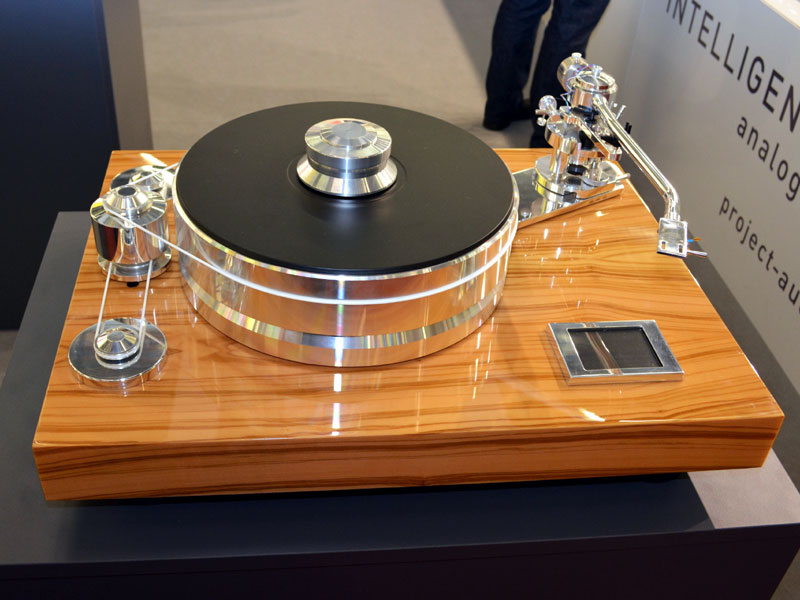 Pro-Ject was showing its dizzying array of turntables spread out on a table occupying a large amount of real estate in one of the show's halls. Of special interest was the Signature 10 turntable with magnetically decoupled main platter and magnetically decoupled chassis, showing a lot of technology and build quality for €9900 in piano-black finish, with upcharges for other finishes, 10" tonearm included.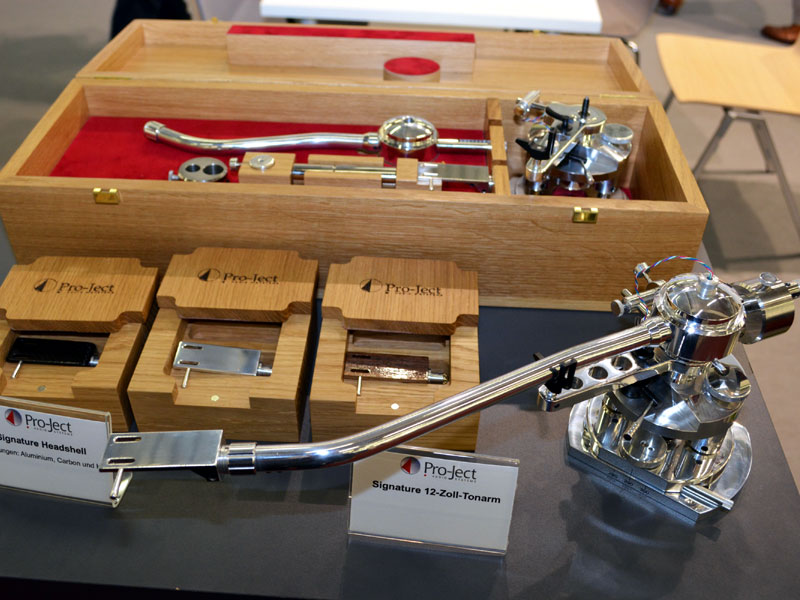 The 10" Signature tonearm is available on its own for €1790, in 9" form for €1690, or as a 12" version for €1990. US pricing and availability are not yet known.
Heinz Lichtenegger's company has been in business since 1990 and its dominance in terms of numbers of turntables sold appears to allow him to offer extraordinary value for the turntable dollar.
© The Audio Beat • Nothing on this site may be reprinted or reused without permission.