High End 2013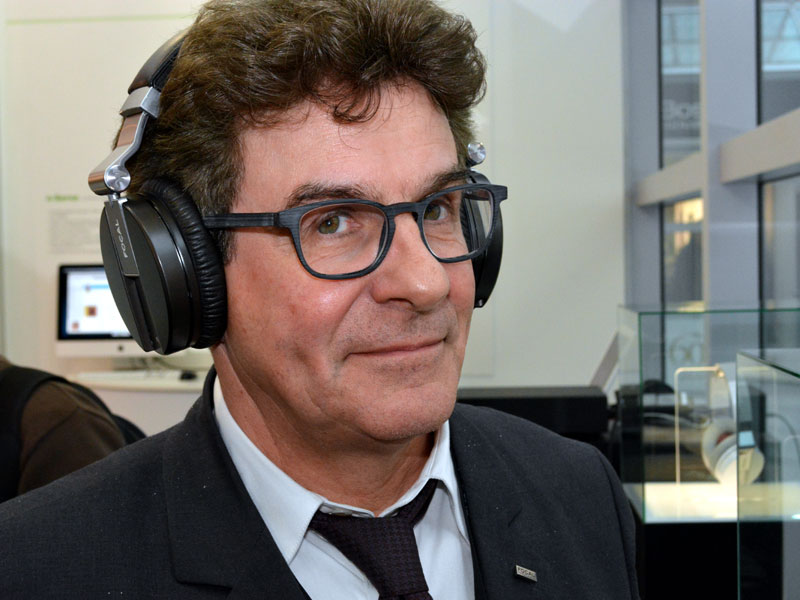 Gérard Chretien

, Managing Director of Focal, was kind enough to model his company's new Spirit Classic headphones, an upgraded audiophile version of the company's earlier portable Spirit One.

Gérard

looks to be at peace using the headphones to block out intruding sounds from the High End show, perhaps seeking solace near the end of the show's final day. The Spirit Classic is very light and very comfortable and sounded quite good. Focal is obviously trying to capture the high end of the portable-headphone market, and a quick listen under show conditions suggests they are certainly near the top of the heap with the Spirit Classic.

Scheduled to be released in September, the headphones will be priced at €299, with US pricing not yet established.
© The Audio Beat • Nothing on this site may be reprinted or reused without permission.