High End 2013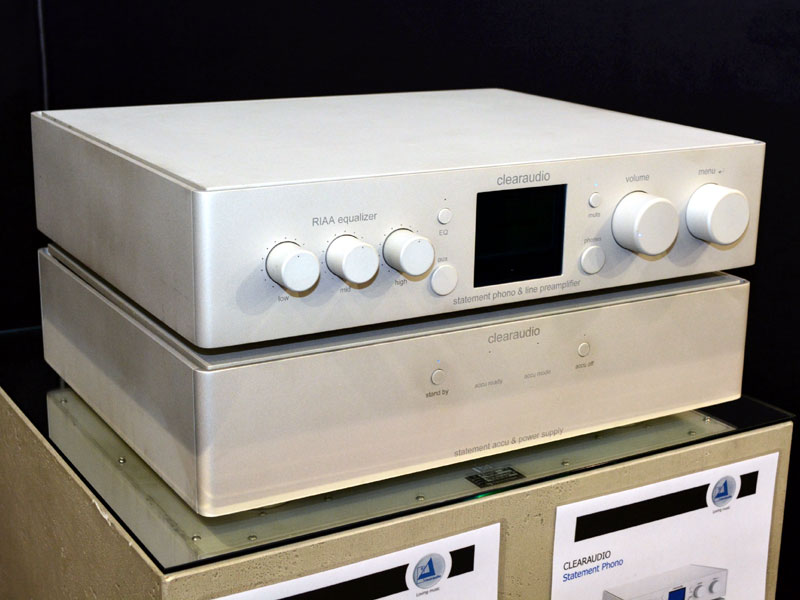 Clearaudio was showing static versions of an array of upcoming front-end products. The Statement Phono & Line is an old-fashioned full-function preamplifier with both line and phono sections in one package. It is a two-box affair, however, with a separate power supply that includes the Accudrive function (see below). It provides RIAA equalization adjustment with eight switchable input load choices. The price is €21,000.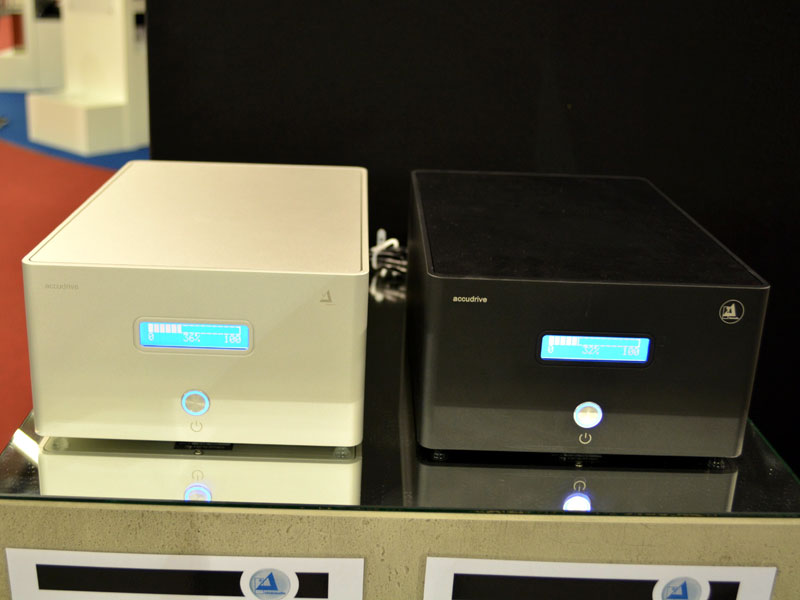 The Accudrive is a battery-operated control box to feed the turntable a constant 24 volts from 100 to 230VAC. It is priced at €1700.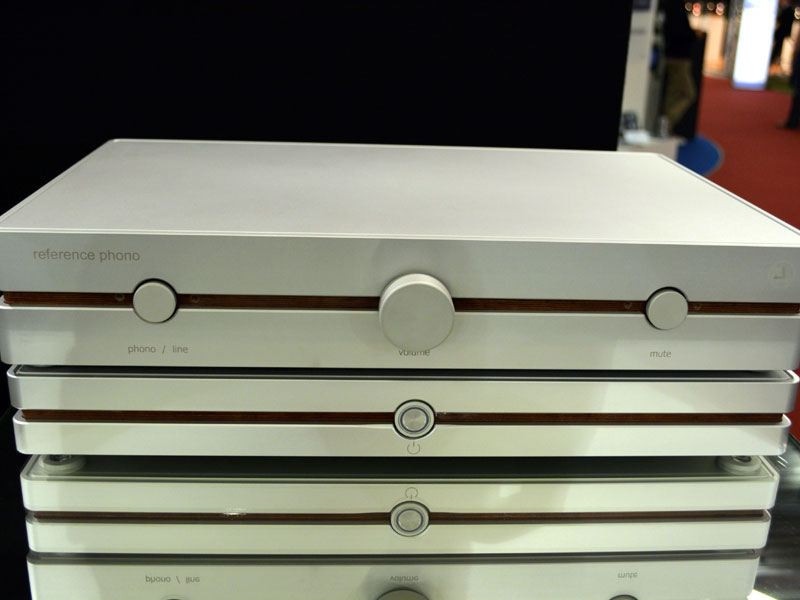 The Reference Phono costs €15,900, although neither the unit itself nor the published literature (in German) made clear what its particulars are.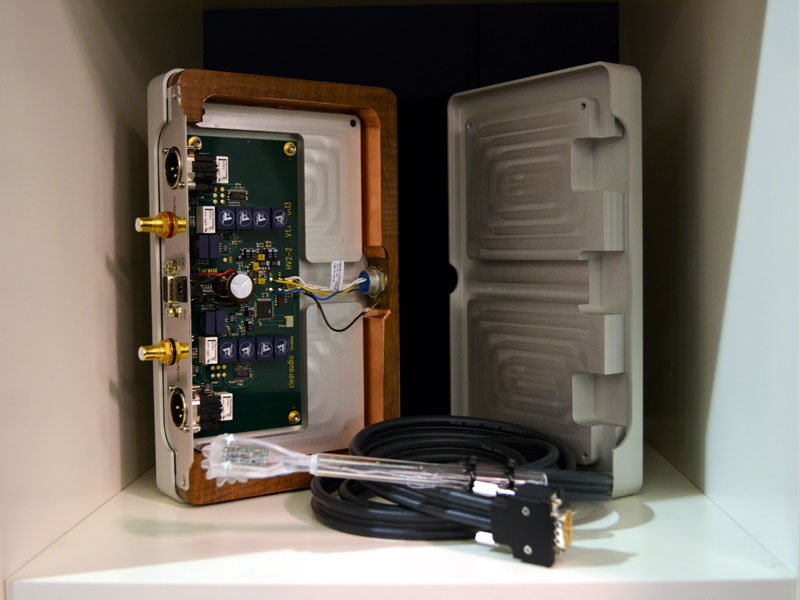 Finally, the Absolute Phono is a specialized dedicated phono section and tonearm for Clearaudio straight-line turntables and will cost €9900. Again, the literature was in German and at this point the specifications are not clearly stated.
Most of these new products are yet to be available, with some coming out as late as fall of 2013. US prices have not been established.