High End 2012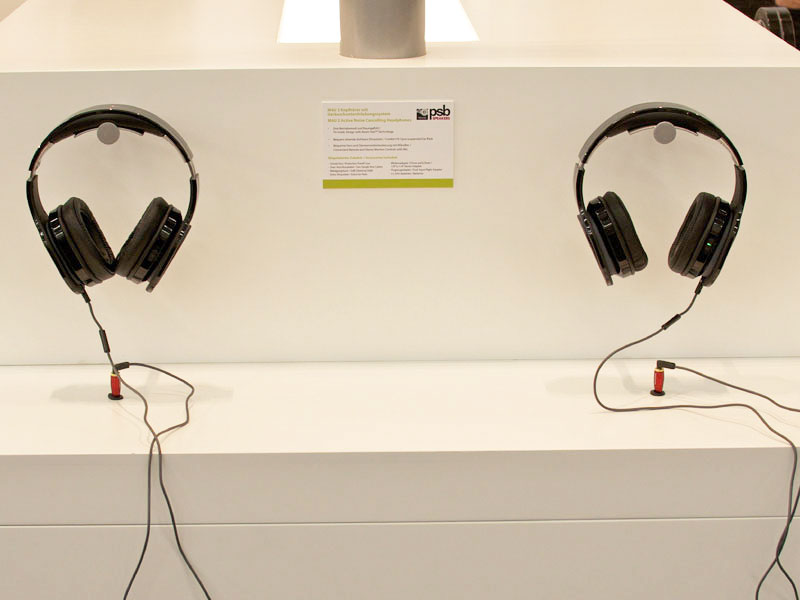 Call them "old new stock" -- three products that appeared at earlier shows and are now available for purchase.
Paul Barton's PSB M4U 2 noise-canceling headphones sounded very promising at last year's Rocky Mountain Audio Fest and again at this year's CES, but the release date kept slipping. They finally hit the market just weeks before the Munich show. The $399 'phones can be played with or without noise canceling, they have built-in amplification, and they fold up and stow away in a nifty travel case. Best of all, they sound great. A blog or review is forthcoming.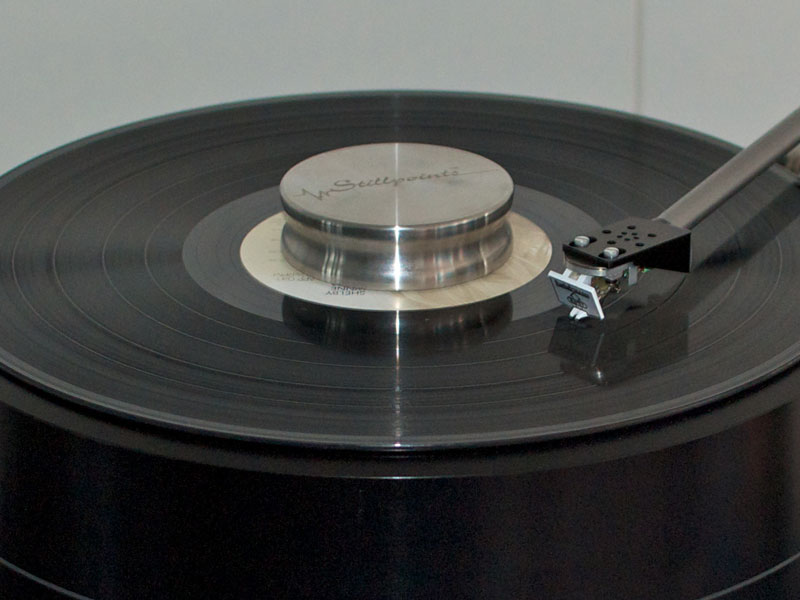 Paul Wakeen and Bruce Jacobs of Stillpoints showed up with cases full of their new line of system supports. Stillpoints' newest addition to the produce line, the $495 Ultra LPI record weight, was shown in prototype form at CES, but it is now available. The LPI looks and feels like a piece of jewelry, and incorporates five Stillpoints devices set into the bottom. Roy Gregory and Chris Thomas are working up a review of Stillpoints' newest products.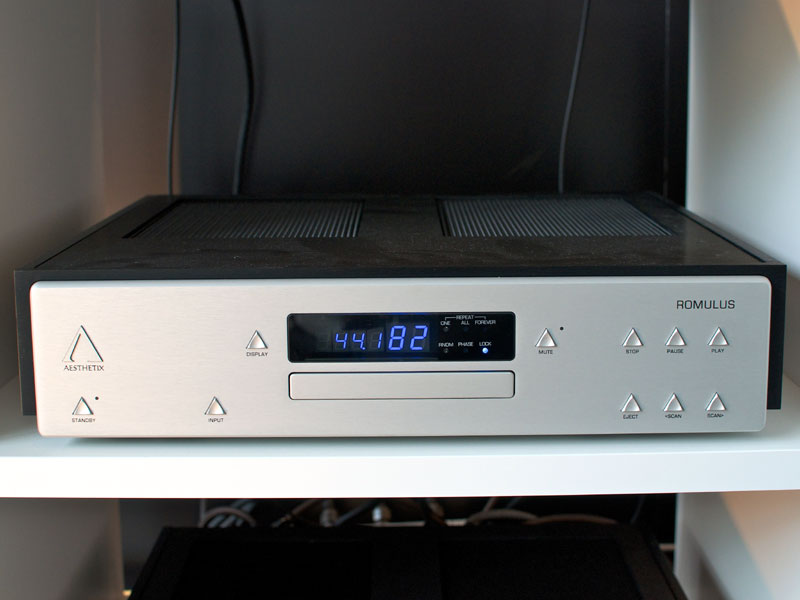 Jim White of Aesthetix was again showing his Romulus CD player/DAC. This handsome-looking unit has been showing up and sounding very appealing at audio shows over the last couple years, but for some reason it has not gotten a proper launch. Garth Leerer of Musical Surroundings, the US distributor of Aesthetix products, assures us that a production run of the Romulus is burning in at the factory, so hopefully we will see and hear more of this player. The basic unit will sell for $7000, with volume control adding $1000 to the price. The Romulus has changed over time, adding a couple new control buttons from what our RMAF 2010 photo shows.