High End 2012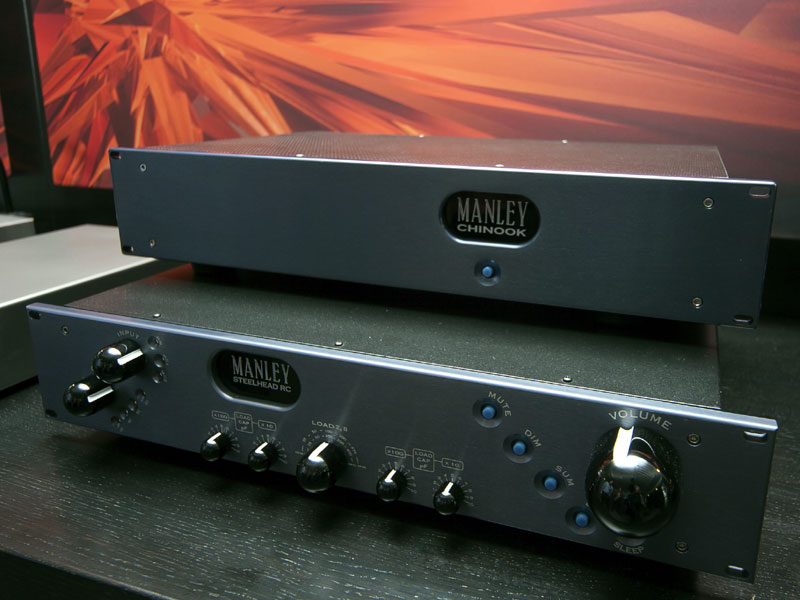 EveAnna Manley chose Munich to debut a scaled-down, austerity-age version of the $8000 Steelhead phono stage with the name Chinook -- maybe it's named after the place rather than the helicopter or fish. This $2250 phono stage has the same componentry as the Steelhead but none of the fancy front-panel controls of that classic model. There is plenty of flexibility, however, with internal gain switching from 45dB to 60dB and a wide array of impedance options via DIP switches on the back panel. It uses four 6922 tubes in Manley's preferred cathode-follower cascade arrangement.
Also in the room was Tube Technology's Zia Faruqi with his Synergy Carbon ($18,000), a single-chassis preamp/power amp design weighing in at 101 pounds. Zia is planning to move his operations from the UK to California this year, where he will share facilities with Manley Labs. The weather will be better in his new home, that's for sure.
© The Audio Beat • Nothing on this site may be reprinted or reused without permission.