High End 2012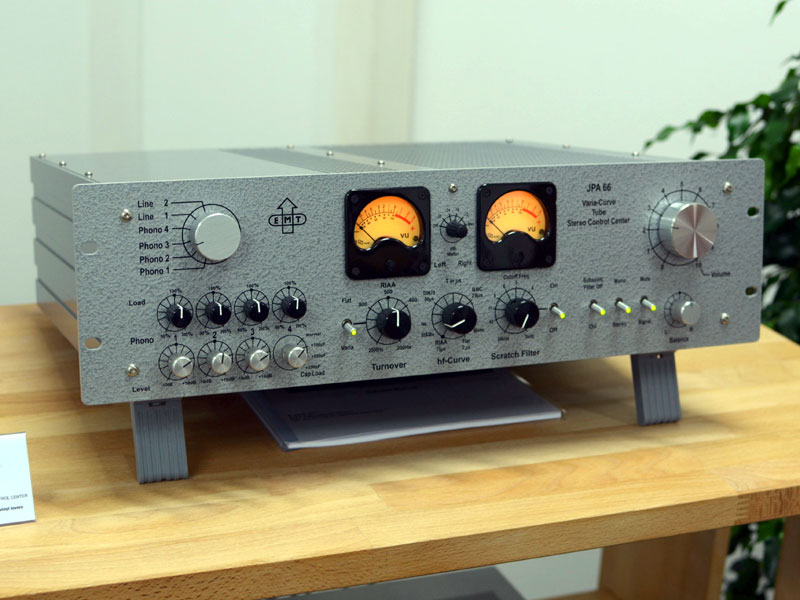 The controversy over whether selectable EQ curves in addition to the standard RIAA curve are necessary continues to rage on, at least among the venerable members of the hi-fi press. The industry seems unswayed by it all, as new phono stages pop up with selectable curves. On the first day of the show, we spotted two such models. The EMT JPA-66 Vario Curve phono stage (above) was on display by its manufacturer, who did not want to discuss its price for fear of offending distributors. Needless to say, its cost is quite dear. The JPA-66 has been around for about six years and offers essentially unlimited adjustments. You will probably never see a review of this model, as it is always back ordered and needs no press coverage to boost sales. It's distributed in the US by Tone Imports of New York.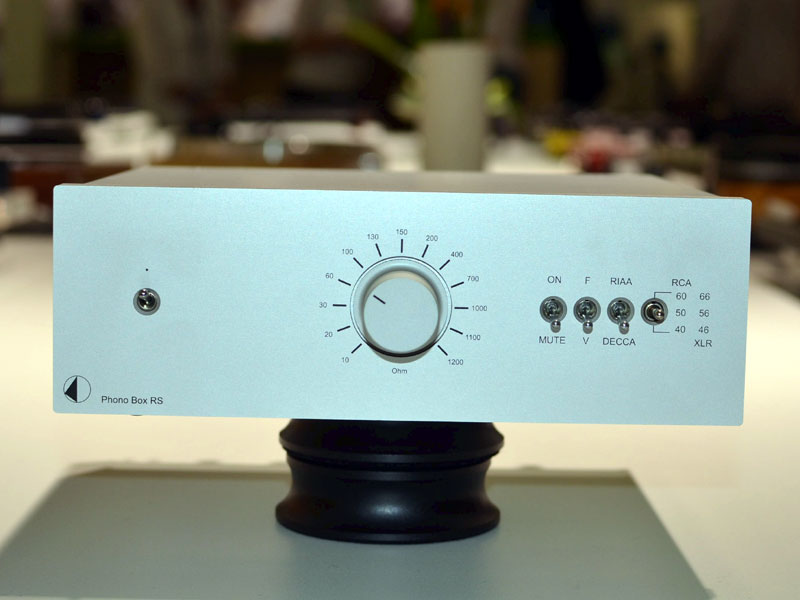 For those who can't afford the high aspirations and price of the EMT, Pro-Ject was showing the new Phono Box RS priced at a more down-to-earth price of €799. It offers only two curves, but has XLR and RCA inputs and outputs, switchable loading and capacitance and a subsonic filter.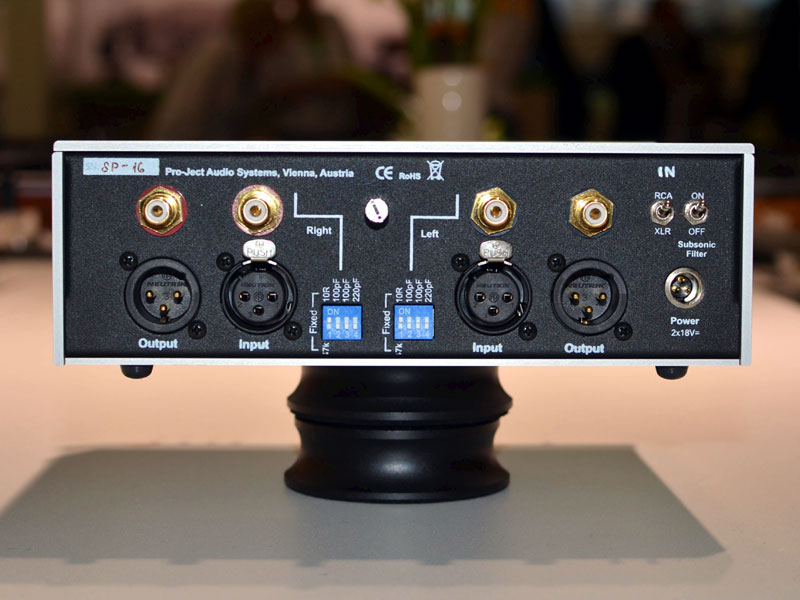 The Pro-Ject provides proof against those skeptics who believe variable curves are the work of high-end price gougers who charge for unnecessary bells and whistles. It looks to pack a very high level of performance and functionality into a very modestly priced package, the perfect mate for all those owners of the myriad models of Pro-Ject turntables.