High End 2012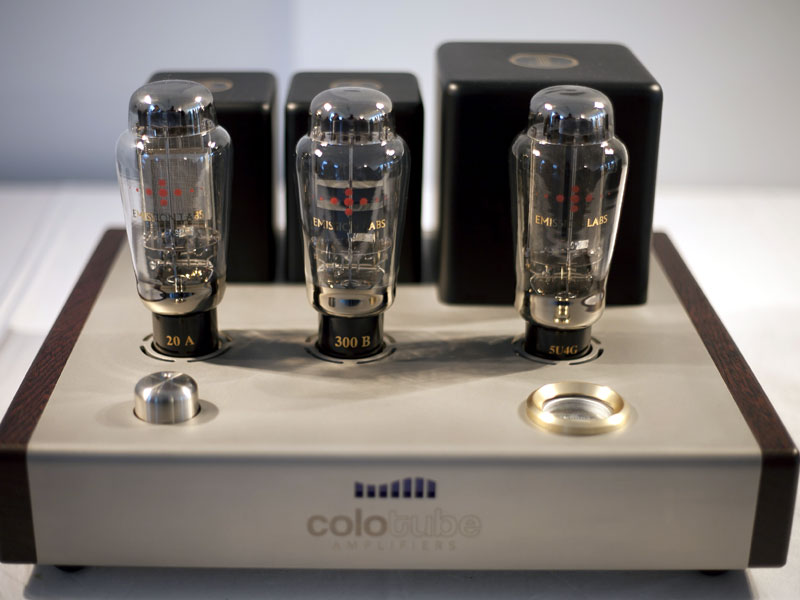 Swiss engineer Sven Boenicke is clearly a talented designer. Last year he blew us away with a very substantial speaker, the Orpheus Lab SP3.0 (an inadequate name if ever there was one), which was coupled with Orpheus solid-state amplification. This year he had hooked up with another Swiss brand, Colotube, which makes a very nice 300B monoblock (above, $31,000 per pair).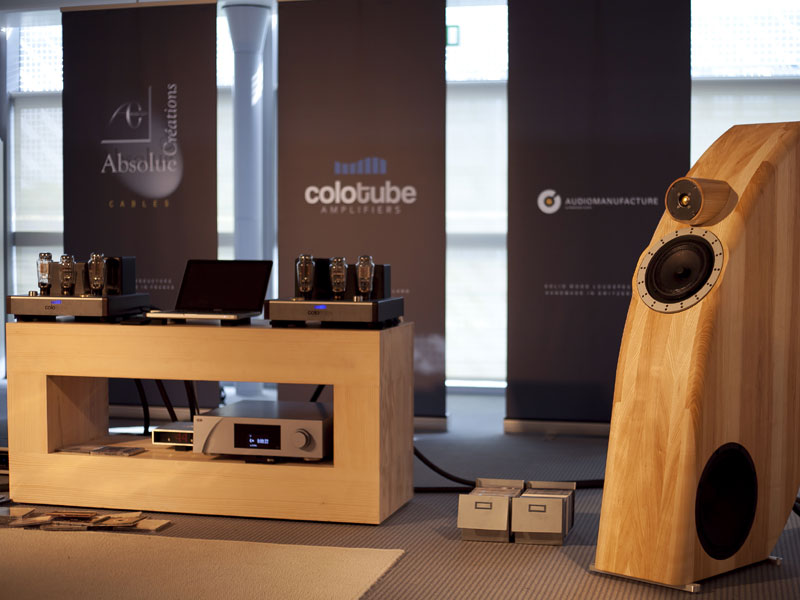 Boenicke debuted his Audiomanufacture W20 ($44,950 per pair). The cabinet is milled from solid wood, and the speaker uses treble and midrange drivers from Supravox. The 6.5" midrange is old school, using a pleated surround and paper cone, but what's really different is that the driver is suspended with a leather ring. Bass is supplied by side-firing 8" drivers, and the whole rig worked a treat with a MacBook and M2Tech Young DAC.
The combination made an extremely engaging and sweet sound (despite the absence of our kind of music).