High End 2011
by Ken Kessler | June 4, 2011
Although the 2011 High End Show in Munich reported a slight downturn in visitor numbers compared to last year -- 14,079 vs. 2010's 14,869 -- the most important number for attendees was up, way up. In 2010, the show hosted 258 exhibitors. For 2011, the event had to accommodate an impressive 337, and did so by opening a third floor. The result was reaffirmation that this is the most important high-end show in Europe.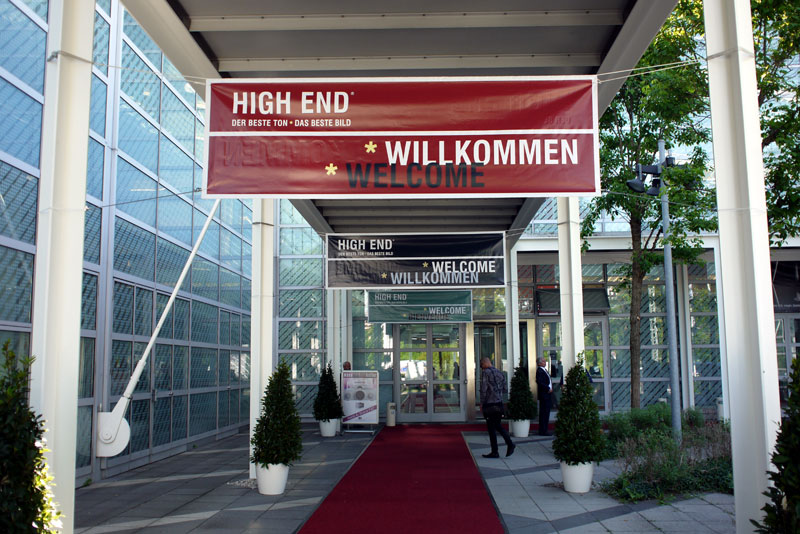 Although it seems like CES took place mere weeks earlier, the four months in between allowed enough manufacturers to come up with models not seen in Las Vegas, including major surprises like KEF's production version of the Blade. This speaker was shown in 2009 "strictly as a concept"; now it's reality. Boston Acoustics unveiled a high-end floorstanding speaker, EAT Forte arrived with their third turntable featuring a radical new tonearm, Sonus Faber surprised us with a revised Guarneri -– even WBT launched a new speaker terminal.
This being Germany, there was no shortage of turntables, nor of horn loudspeakers of varying degrees of domestic acceptability. I was staggered by the selection of record-cleaning machines, the vinyl stalls were packed with new titles and plenty of takers. If there were more public shows like this around the globe, run with Teutonic efficiency and located in cities with maximum accessibility and equally accommodating venues, maybe high-end audio would not be sliding down a greased rail to oblivion.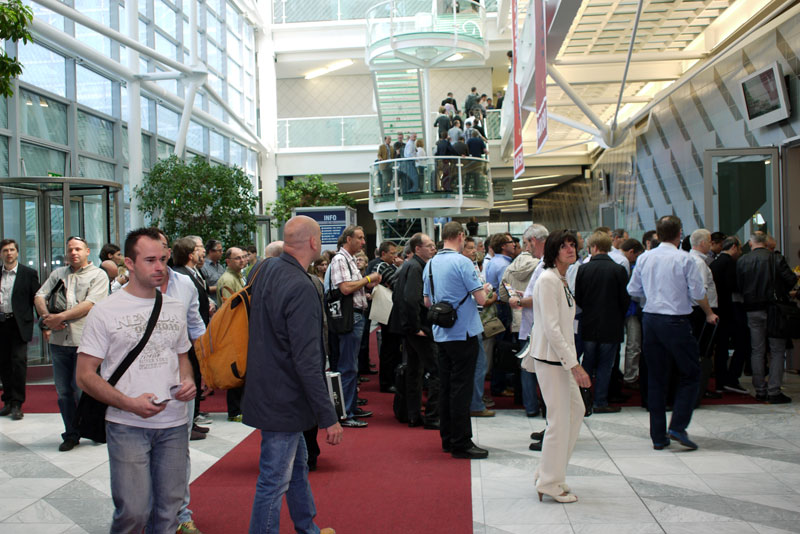 Note: Prices appear here in euros, dollars, or UK pounds, as quoted by the manufacturers. Please be aware, however, that the brands exhibiting in Munich cannot necessarily predict what margins will be added by their distributors, so the prices shows are primarily for reference, though fairly accurate for Germany or for Europe as a whole. Note, too, that some prices are strictly tentative and subject to change.
Also, before you ask, there are no comments about sound, because I refuse to pass judgment on unknown equipment, playing unfamiliar music, in a room that at best sounds like a prefab convention-center sire. Er, which is what the rooms are. So, what you read from me consists of news, not reviews.