High End 2011
A pair of established products in new finishes. First, taking a hint from Lamborghini, Porsche and other car makers offering matte paint finishes instead of gloss, Diapason has clothed the existing solid-timber Astera (€7900/pair) in this stealthy black coating. Specifications remain the same as before, with a 180mm paper-cone woofer, a 29mm silk-dome tweeter and 88dB/1W sensitivity.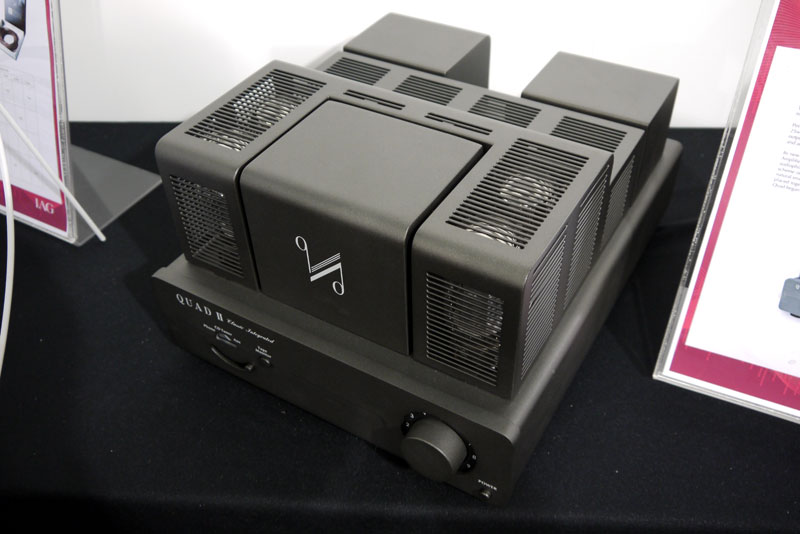 Harking back a half-century to the Quad II's original battleship gray, when the amplifiers were finished in a charcoal hue, Quad has introduced a new color option for the II Classic integrated (£4500). The semi-matte gray is accented with legends in stark white, and the effect is an aesthetic triumph. All else remains the same, but the II Classic now looks a million times classier.
© The Audio Beat • Nothing on this site may be reprinted or reused without permission.