High End 2011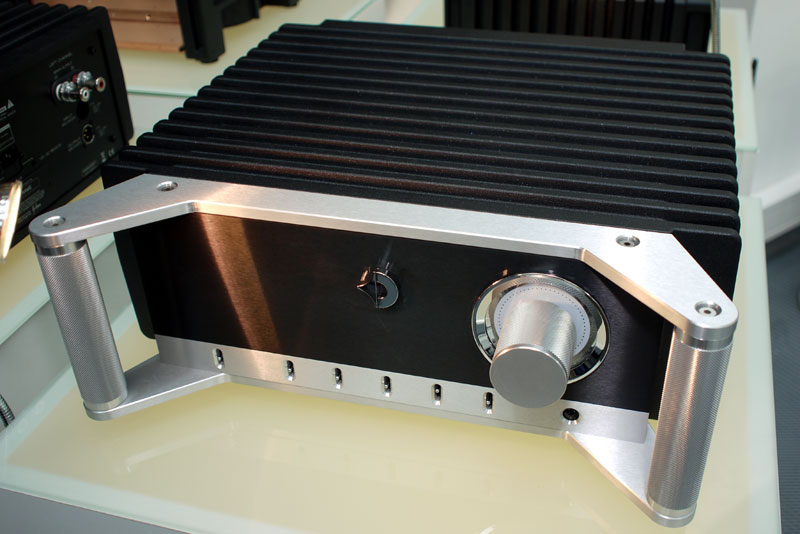 Horn speaker maven Avantgarde's pure class-A, zero-feedback, battery-driven, befinned XA-Pre (€9000) is offered with gloss silver, black or wood veneer front panels, including jacaranda, birdseye maple, cherry or walnut, to surround and complement the massive 48-step (1.5dB per step) volume control above toggle selectors for five line inputs. Illumination is dimmable and build quality breathtaking.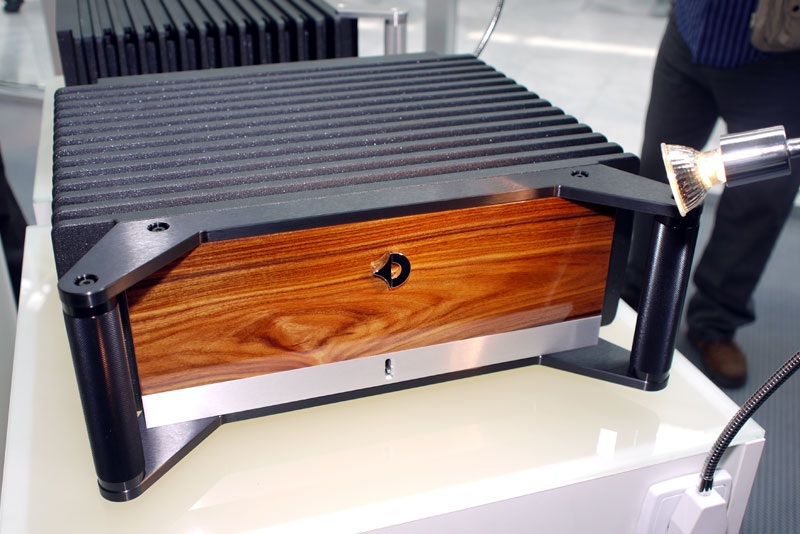 The match for the XA-Pre is the XA-Power (also €9000). Its output is 150Wpc and it shares dimensions with the preamp.
© The Audio Beat • Nothing on this site may be reprinted or reused without permission.