CES 2017 • Hot Product
The VTL TP-2.5 (middle shelf, $3750) addresses the lower price range of high-end analog playback, but with the promise of sound that will compete with that of more expensive phono stages. It uses four tubes (a pair of 12AX7s, a 12AU7 and a 12AT7), JFETs and a step-up transformer to deliver up to 62dB of gain. There are five loading values set by jumper, and they can be combined to fine-tune even further.

VTL was not shy about playing the '2.5 in direct comparison to the top-of-the-line TP-6.5 Signature phono stage ($15,000), probably because all of the brand's sonic earmarks were on display with the less expensive unit, including substantial images and well-saturated tonality. Space and bass weight were also noteworthy.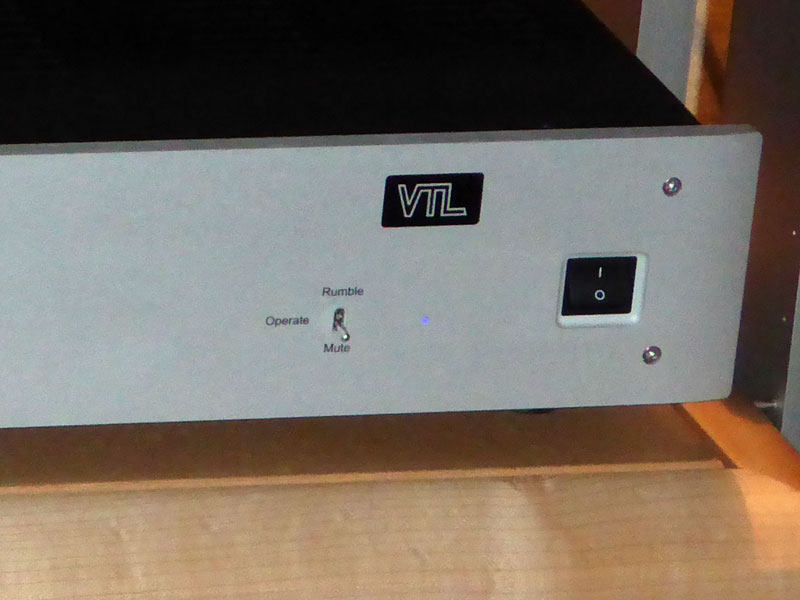 The TP-2.5 also has a front-mounted three-way switch; the rumble filter can be changed to a mono setting, also via internal jumper.
© The Audio Beat • Nothing on this site may be reprinted or reused without permission.