CES 2017 • Hot Product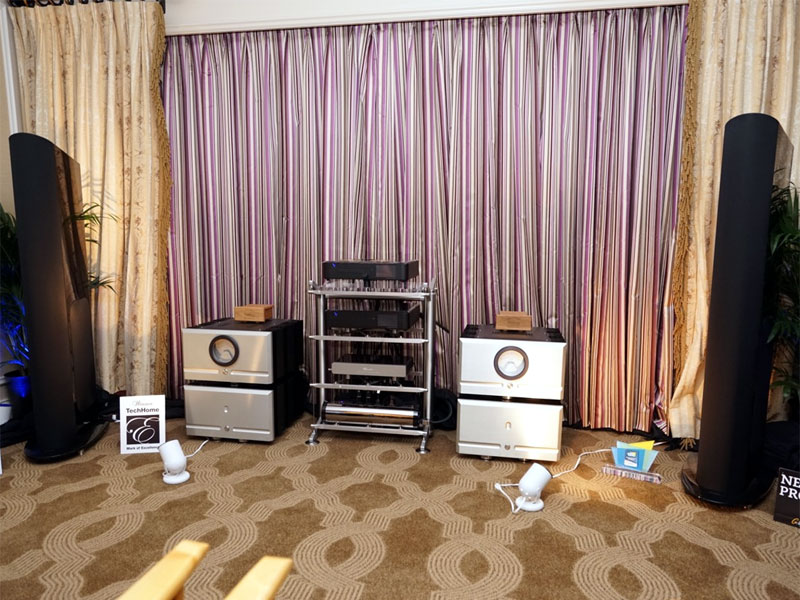 Golden Ear Technology's Triton One delivered a lot of technology and sound for $5000 per pair. The new Triton Reference, at $8500 per pair, seeks to approach the cost-no-object territory while still maintaining the company's reputation for delivering high-end sound at an affordable price. All components in the speaker are new. The ribbon tweeter has 50% more rare-earth neodymium material than that used for prior tweeters. Along with this are 6" midrange/upper-bass drivers with newly developed cones, 6"x 10" bass drivers for the built-in powered subwoofers, and four 10 1/2"x 9 1/2" side-mounted planar infrasonic radiators. The subwoofer amplifier and 56-bit DSP control unit are evolved from those used for the the Triton One.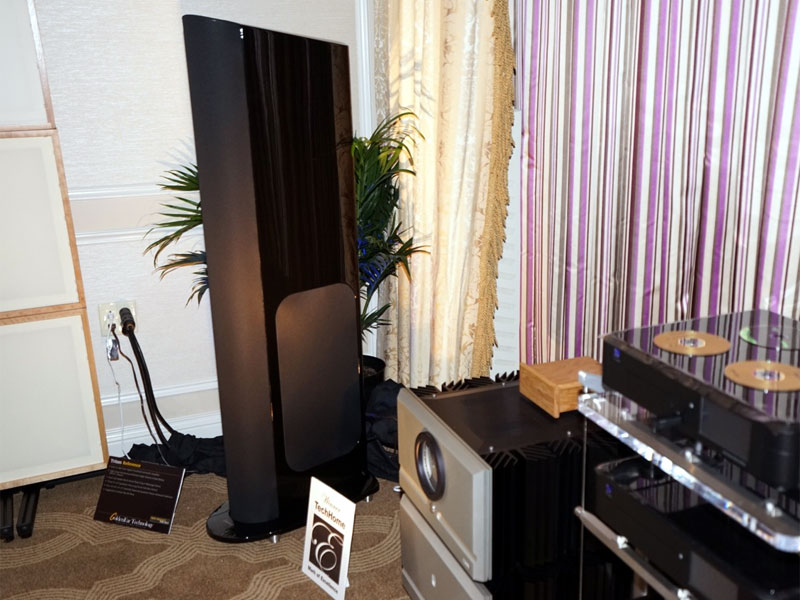 Standing 58" high, the Triton Reference claims a sensitivity of 93.25dB, which even a SET fan can appreciate.
The Triton Reference is expected to begin shipping in the spring. The very dynamic sound produced in the relatively compact hotel room was impressive.
© The Audio Beat • Nothing on this site may be reprinted or reused without permission.