CES 2017 • Hot Product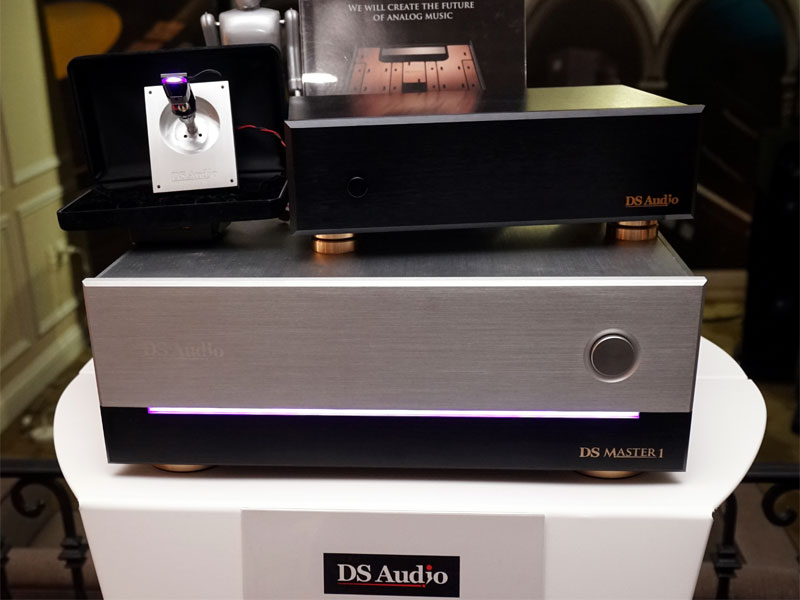 DS Audio showed a new and lower-priced optical cartridge and phono stage, the DS 002 (top two products, $5000 for the cartridge and preamplifier/equalizer). The DS 002 promises to bring the advantages of optical cartridge design within the reach of a greater number of audiophiles. An optical cartridge uses a beam of light to detect cantilever movement, rather than relying on an electrical signal generated by magnets and coils. This is claimed to produce a signal of greater purity. Based on the success of the much more expensive DS Master 1 that has so impressed audio writers, Aki Aoyagi developed a less expensive design. However, the DS 002 is no budget product -- it is built to a very high standard.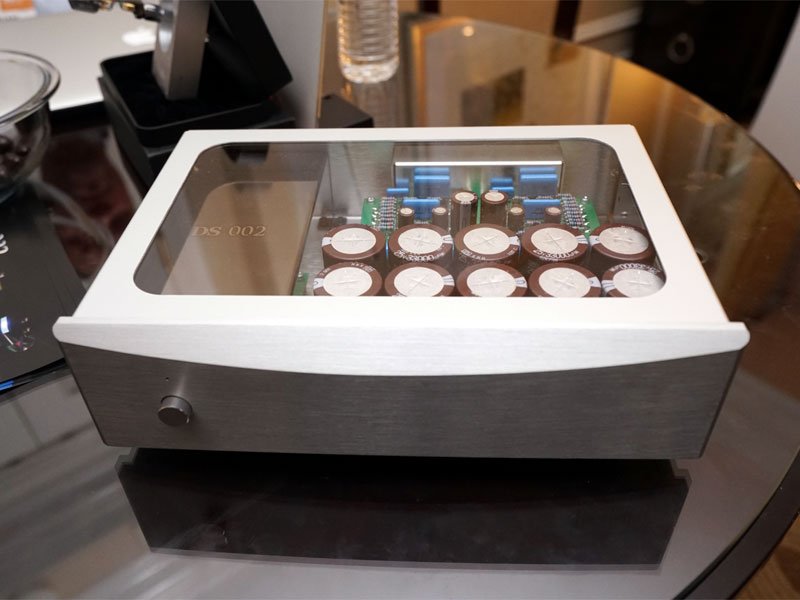 Shown here with a plastic cover (and different chassis) to display the innards of the phono stage, you can see the massive power supply and quality of components.
© The Audio Beat • Nothing on this site may be reprinted or reused without permission.