CES 2017 • Hot Product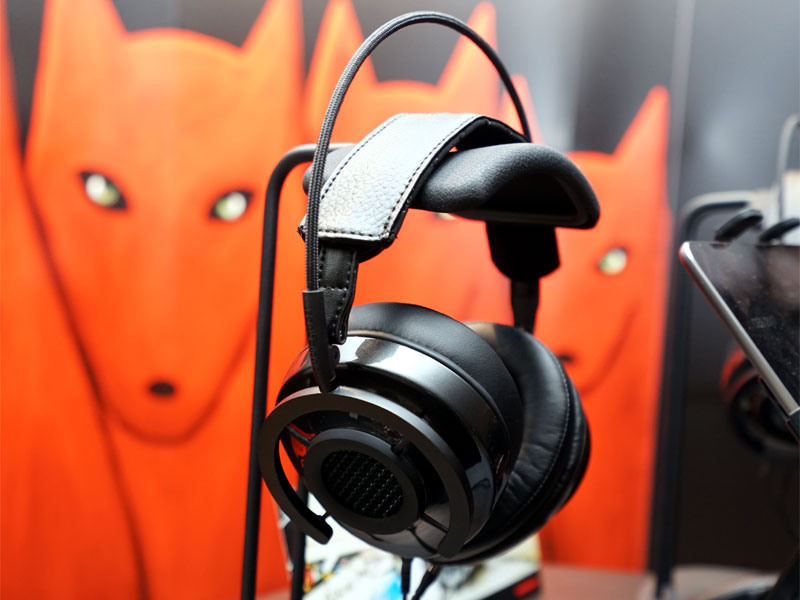 AudioQuest had its legions of employees at the show, and representatives from three of its divisions plied the assembled press corps with new and just-around-the-corner products.
Skylar Gray, head designer of headphones, sang the praises of AudioQuest's handsome new line of 'phones: the semi open NightHawk Carbon (above, $699) and the closed back NightOwl Carbon (below, $699), both updates to AudioQuest's earlier headphones but with numerous refinements, including the new automotive-paint carbon finish. Throw in a double set of earpads (suede and boost) and a more durable cable, and these headphones look to be the ones to beat under $1000.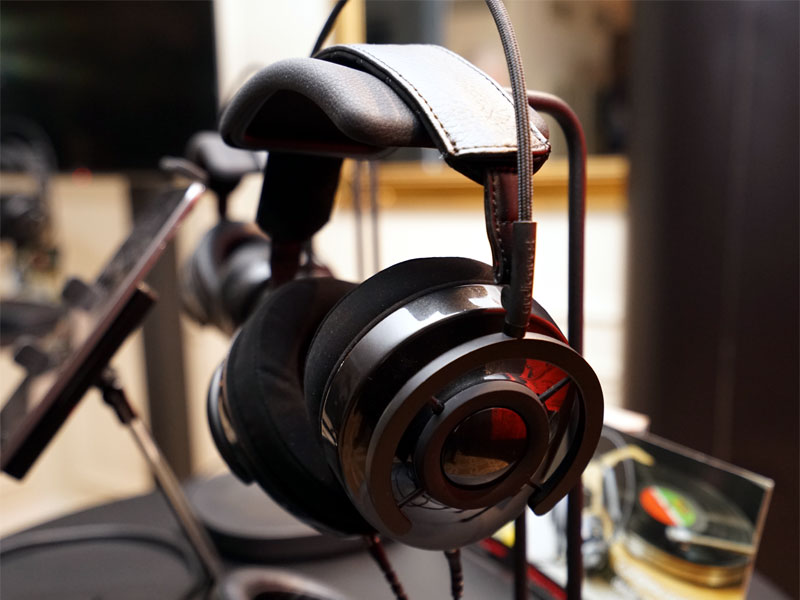 Steve Silberman, head of the "critters division" of AudioQuest, announced a new firmware upgrade to the DragonFly Black and Red DACs. This free upgrade should be available in a few weeks and will make the 'Flys MQA compatible. The upgrade will be made via a new AudioQuest app. Silberman also let the cat out of the critter bag concerning another in-house project: AudioQuest's work to make a more direct connection between the DragonFly and the Apple iPhone. He said to look for news of this sometime this coming summer.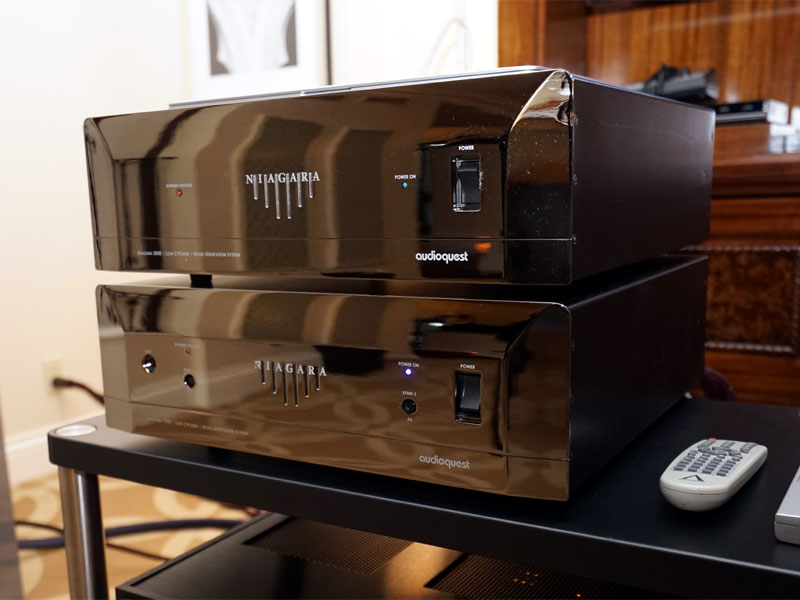 Garth Powell, head of AudioQuest's power division, then walked the crowd through the company's newest entry in the Niagara series of power conditioners, the Niagara 5000 (top unit, $3995), which uses the same noise-dissipation system of the more expensive Niagara 7000, looks almost identical to, but lacks the two expensive (and heavy) isolation transformers and the electronic biasing system of the more expensive unit.
Power conditioners are one of the least-sexy audio components, and most of us have tried one or more solutions that seem to do more harm than good. But AudioQuest's Joe Harley has never steered us wrong, and this is the third show where he has impressed upon us what a huge difference the Niagara 7000 made in his system. So let's rate the Niagara 5000 as a new product ready for prime time.