CES 2016 • Hot Product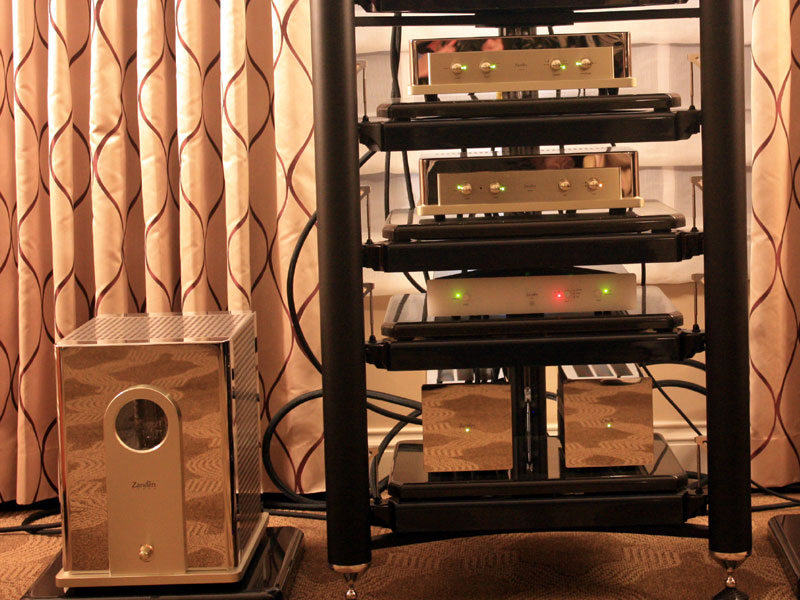 New from Zanden are the Model 3000 Mk 2 line stage (second from top, $23,000) and Model 9600 Mk 2 mono amplifiers ($57,200/pair), both upgraded versions of products Marc Mickelson has reviewed.

The 3000 Mk 2 includes a completely new tube-rectified power supply with choke as well as coupled input and output transformers that have been upgraded from permalloy to cobalt (nanocrystaline amorphous metal). The unit still has a high-grade ALPS potentiometer, but it's now remote controlled via a motor-drive system that is said to avoid any compromise in sound quality.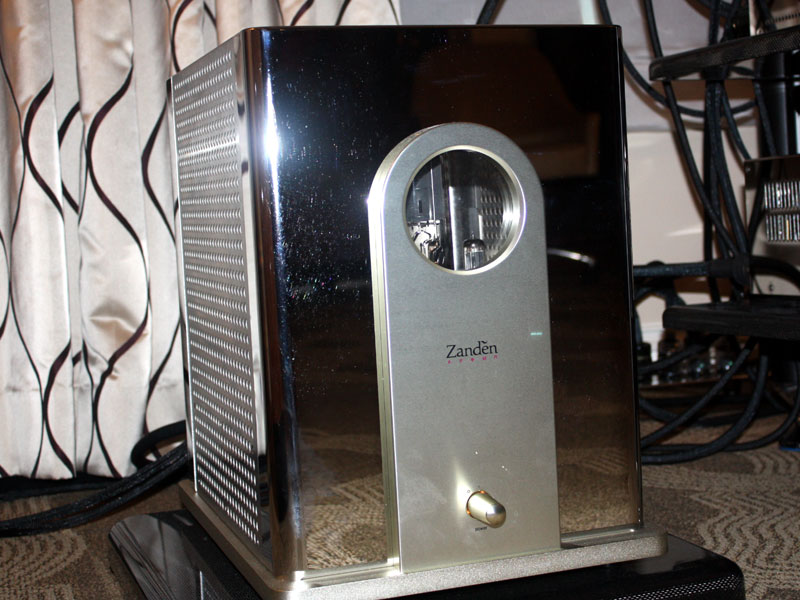 The the second and third stage of the fully balanced 100-watt 9600 Mk 2 are now direct coupled and a new tube-rectified power supply with double chokes has been added. The amp's designer, Kazutoshi Yamada, has chosen Finemet (nanocrystaline amorphous metal) for its output transformers and cobalt for its input transformers. The complement of tubes has also changed slightly. Previously, in addition to the pair of 845 output tubes, one 5AR4 and one 5687 were used. Those tubes are no longer needed, and two 6CA4 tubes have been added.
Both new products produced sweet, airy sound with Verity Audio Sarastro IIS speakers ($55,195/pair).