CES 2016 • Hot Product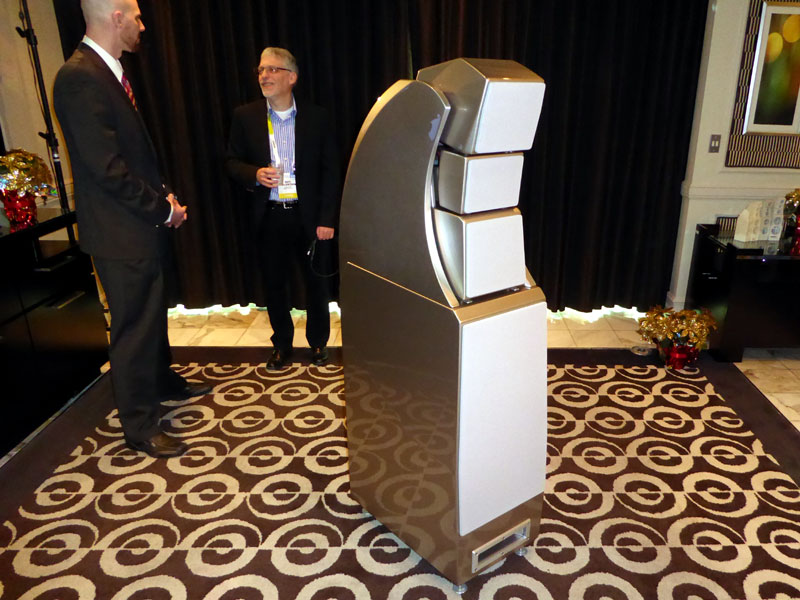 New from Wilson Audio is the Alexx ($109,000/pair), which looks like a cross between Wilson's out-of-production MAXX and current top-of-the-line Alexandria XLF. It uses drivers that will also appear in Wilson's WAMM replacement (for lack of its actual name) when the design work for that speaker system is finished, and a new composite material: W material, which is. . .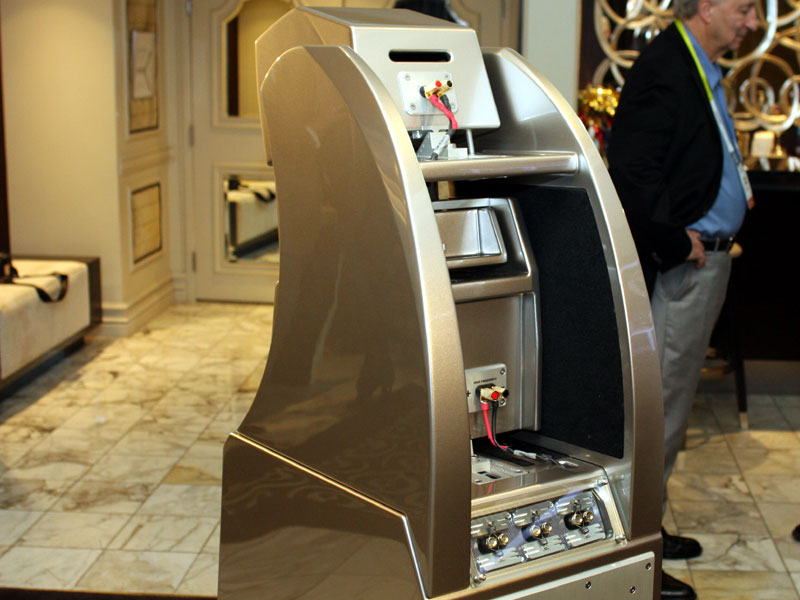 . . . embedded into the cross braces for the "ladder" used to align the speaker's upper modules.
The rest of the cabinet is made from Wilson's harder-than-steel X material, except for the baffles for the dual (5 3/4" and 7") midrange drivers, which is S material.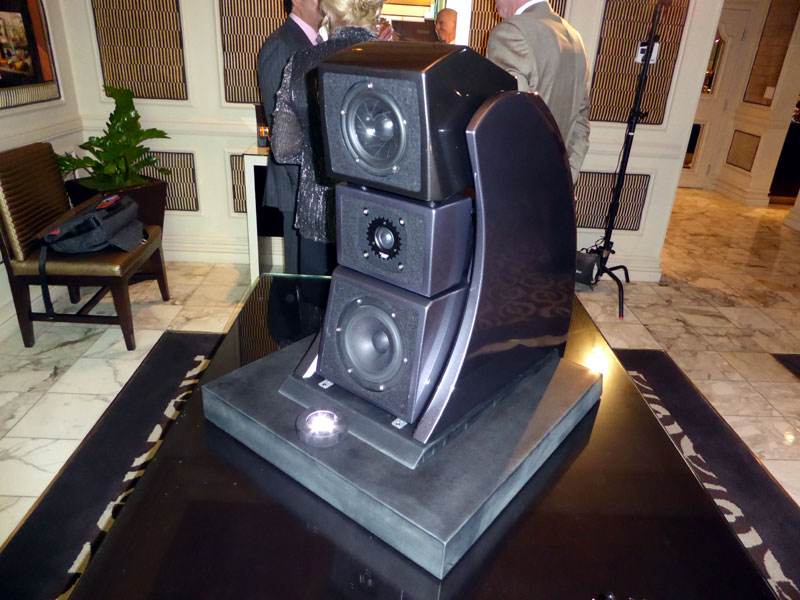 The Alexx uses a modified version of Wilson's 1" soft-dome tweeter, which crosses over much higher than the MAXX 3's tweeter, and the front-or-back port system of the Alexandria XLF, which makes the 450-pound Alexx easier to set up in listening rooms of varying sizes and configurations.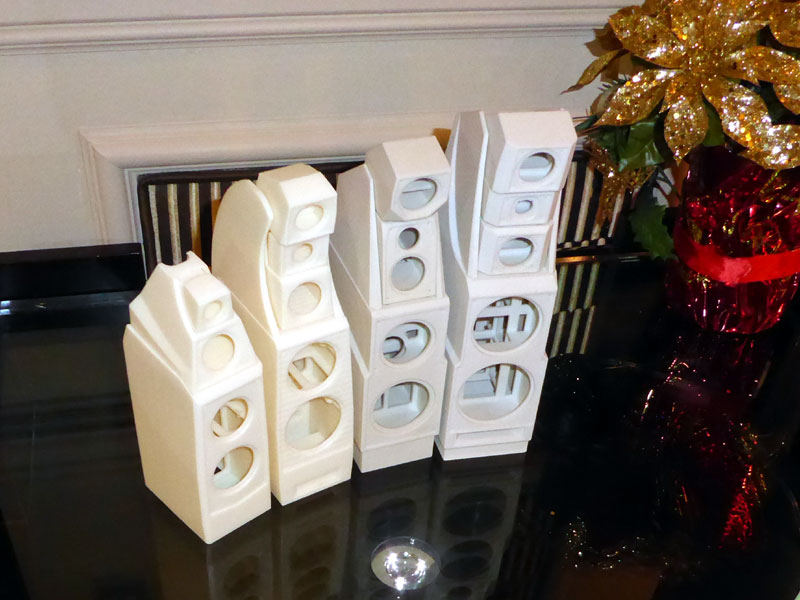 The miniature 3D-printed versions of the largest Wilson Audio floorstanders (from left to right), the Alexia, Alexx, MAXX 3 and Alexandria XLF, show the relative sizes of the four speakers. Add drivers and a glossy finish, and a pair of any model would look at home in Barbie's listening room, surrounded by her records and CDs.