CES 2016 • Best of Show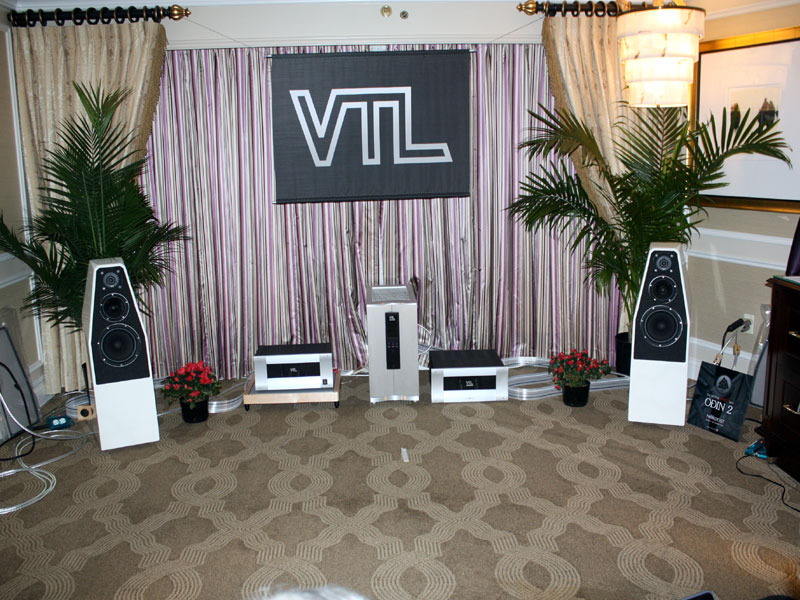 It will come as no surprise to TAB readers that Bea Lam and Luke Manley of VTL know a thing or two about assembling and setting up an audio system. They repeatedly score Best of Show honors, and the results this time were no different; in fact, they were pretty much the same, which is a very good thing. The sound was both effortless and muscular in its delivery of our test tracks as well as a series of LPs Bea chose. Her ability to curate a perfect series of vinyl cuts is unsurpassed. Our set began with For One to Love, the latest album by American jazz singer Cécile McLorin Salvant, wound its way through the American songbook and ended with the Bob Dylan tribute Lost on the River. You know you're listening to a very good system when everyone spends more time talking about the music than they do the equipment.

The speakers were Wilson Audio Sabrinas ($15,900/pair), alternately driven by the VTL S-400 Series II Reference ($33,500) and ST-150 ($6000) stereo amps. . . .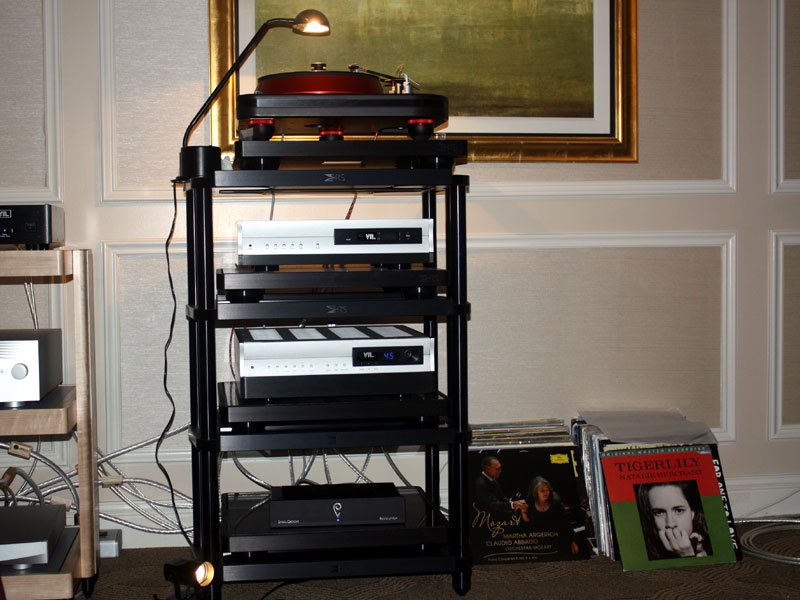 VTL's TL-6.5 Series II Signature preamplifier ($15,000)and TP-6.5 Signature phono stage with step-up transformer ($12,000) sat on two Harmonic Resolution Systems SXR racks with M3X isolation bases ($22,855 each). A Spiral Groove Revolution turntable and Centroid tonearm ($21,000) and Lyra Etna cartridge ($6995) handled analog playback. Interconnects, speaker cables and power cords were Nordost Odin 2 and power duties were assigned to a Nordost QB8 power system.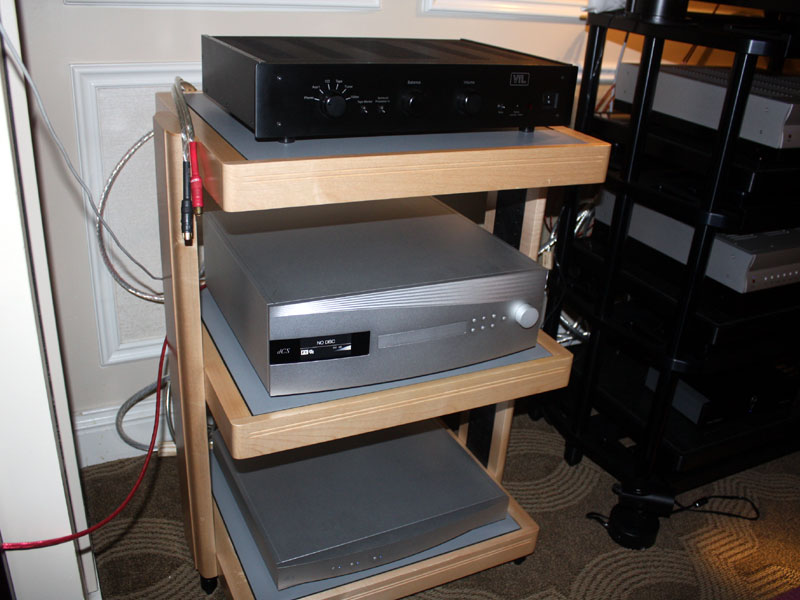 The TL-2.5i preamp with phono stage ($5000), dCS Rossini player and clock ($35,998) were placed on an HRS RXR stand ($8700).
One particularly memorable moment happened when Luke switched from the TL-2.5i/ST-150 combo to the TL-6.5 Series II/S-400 Series II. We played our test tracks a second time, and while there was no doubt that the more expensive electronics were more forceful and reached deeper into the music, we were astounded by how close in character the far less expensive ($11,000 total) VTL combo sounded.