CES 2016 • Hot Product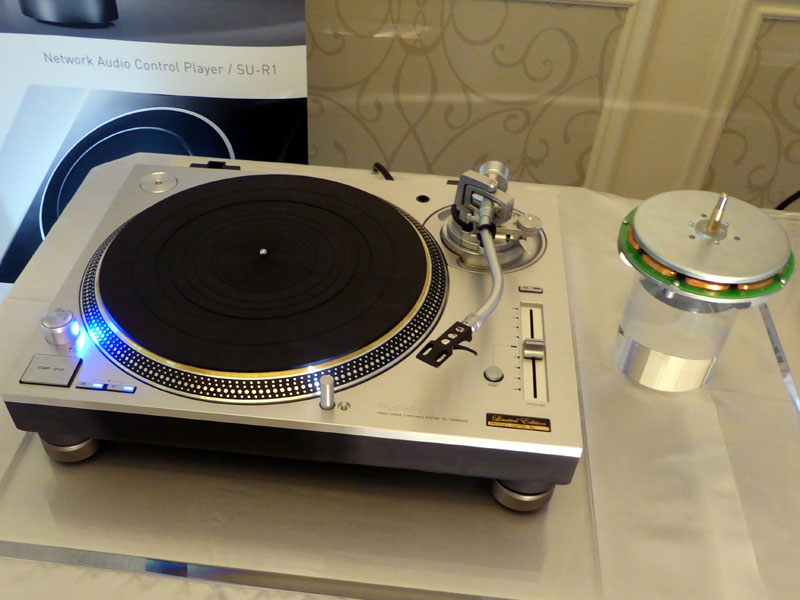 Audiophiles may rejoice at the sight and sound of Technics' new SL-1200GAE turntable until they discover the price: $4000. This new 'table does have enhancements beyond the renowned and much less expensive SL-1200 Mk 2, including a three-layer platter, four-layer cabinet and magnesium tonearm. It's certainly more handsome than its DJ-used predecessor, and as far as direct-drive turntables go, it's at the bottom end of the market. To the right is part of its coreless drive system.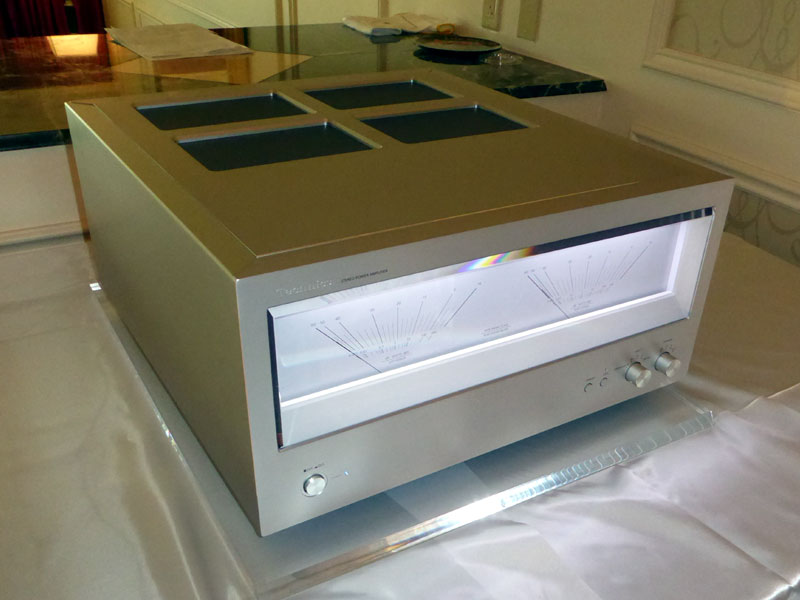 Another new Technics product that takes cues from earlier products -- in this case, the SEA-series amps -- is the new SE-R1 stereo amp ($13,500). . .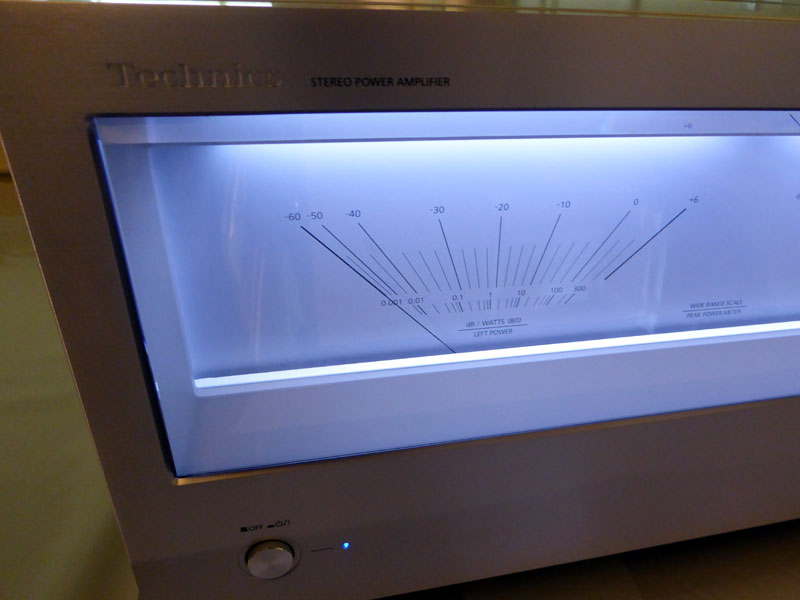 . . . with its huge, well-lighted meters. This 119-pound dual-mono amp outputs 150Wpc at 8 ohms. It has a double chassis and both RCA and XLR inputs.
Technics also has new headphones, floorstanding speakers, a CD player and digital/analog preamp/controller among its new high-end products. Lovely stuff, all.
© The Audio Beat • Nothing on this site may be reprinted or reused without permission.