CES 2016 • Hot Product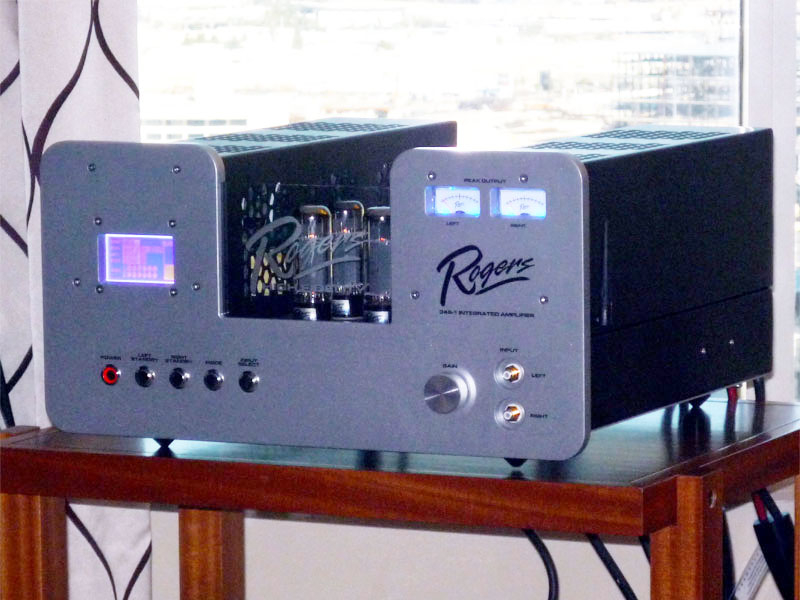 Rogers High Fidelity debuted the new the 34S-1 integrated amp ($19,999). As the name hints, the dual-mono 34S-1 uses EL34 tubes, four per channel. The 34S-1 features point-to-point wiring with mil-spec wire and uses an auto self-biasing circuit for ease of operation and long tube life. A Bluetooth antenna on the chassis's right side allows monitoring and control of the 34S-1 from an Android or Apple app. From your tablet, you can monitor tube condition, put either channel into mute, check power output, adjust the volume and select inputs. There are three rear-mounted RCA inputs as well as one on the front panel, and you are able to almost instantaneously toggle from ultralinear to triode output from your listening chair. Power in ultralinear mode is 100Wpc, with 80Wpc for triode.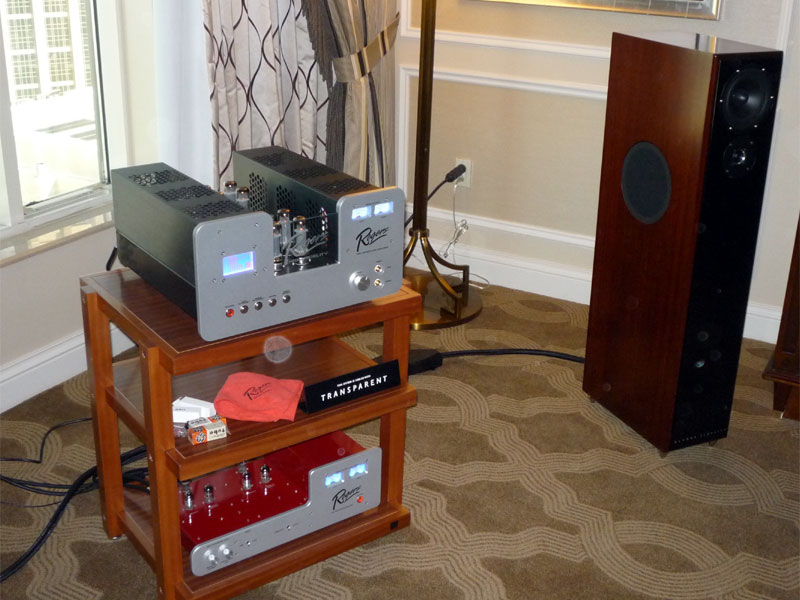 We listened to vinyl selections played on a VPI Avenger tuntable ($12,000) using an Ortofon Cadenza Bronze cartridge ($2300) and Rogers' own PA-1A phono stage ($7300). The 34S-1 was connected to DeVore Gibbons X speakers ($11,000/pair) with all Transparent cabling. The combination of this new integrated and the Gibbons just reached out and hugged you, and piano was particularly well reproduced.
© The Audio Beat • Nothing on this site may be reprinted or reused without permission.