CES 2016 • Hot Product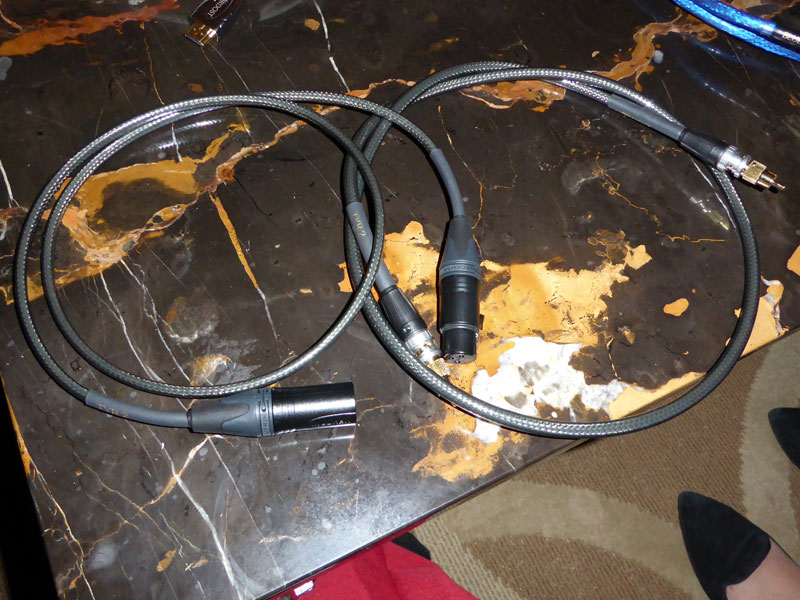 Nordost has made noise at recent shows for its interconnects and speaker cables -- Valhalla 2 and Odin 2 especially -- but the company's cable lineup has been expanding in all directions, most recently to include new digital, Ethernet and headphone cables.

Above are the Tyr 2 AES/EBU and S/PDIF digital cables ($1499.99 each), which fill in the gap between Nordost's Norse 2 and Reference lines. Both have silver-plated solid-core conductors in Nordost's parented Dual Mono-Filament construction.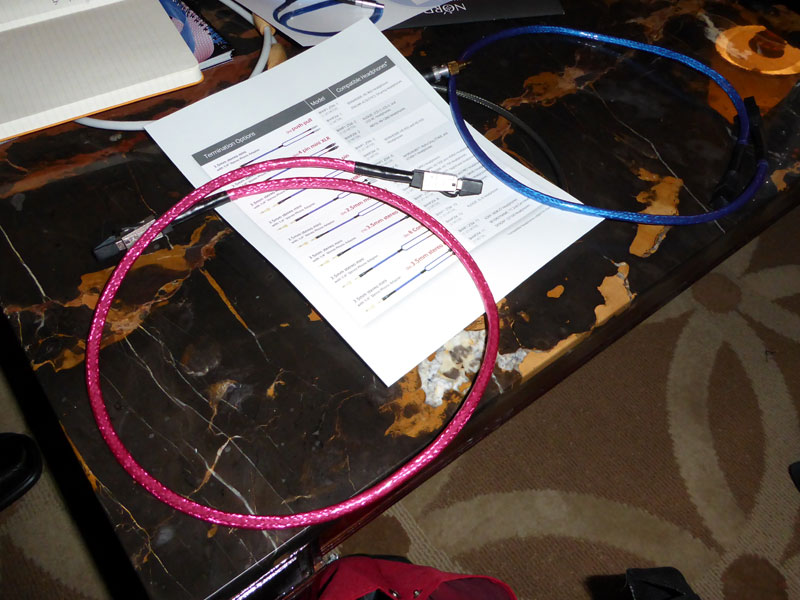 Ethernet is another kind of digital transfer, and Heimdall 2 (left, $699.99 per meter length) and Blue Heaven ($399.99 per meter length) Ethernet cables are spec'ed for 1000mHz and 600mHz transfer respectively, making them perfect for connecting NAS drives in a networked-audio setup.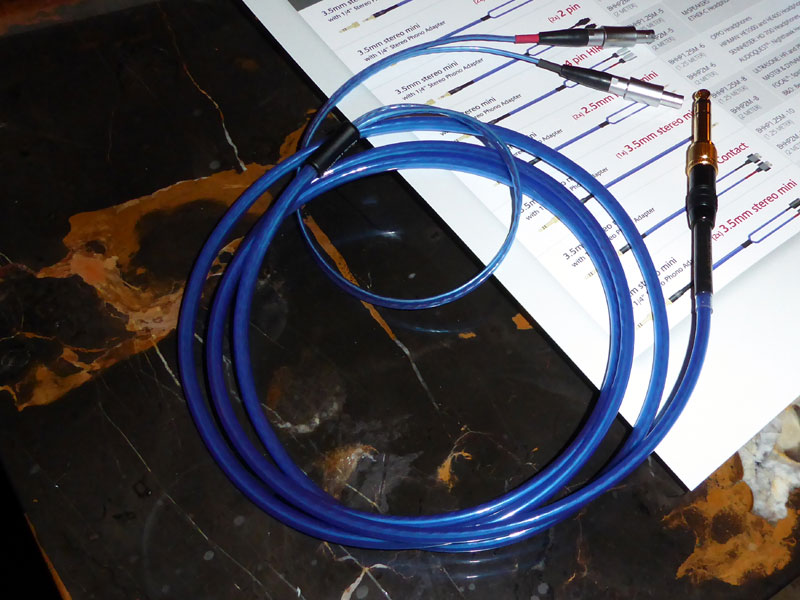 Finally, Nordost's Heimdall 2 headphone cable has become an upper-echelon reference, but its price makes it most appropriate for use with similarly expensive headphones. While the new Blue Heaven headphone cable ($399.99 per 1.25-meter length) will certainly be used with 'phones like Sennheiser's HD 600 and HD 650, Nordost's pedigree will push it into consideration for cost-no-object buyers too. It uses the Micro-Monofilament construction of so many other Nordost cables and terminates in a 3.5mm connector, though a 1/4" adapter is included. Termination is provided for the most popular headphone models.
© The Audio Beat • Nothing on this site may be reprinted or reused without permission.