CES 2016 • Hot Product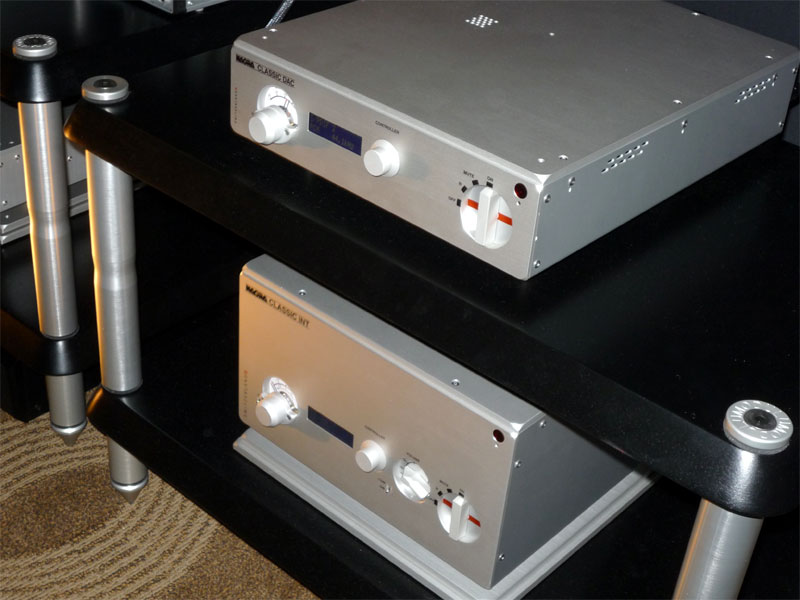 New from Nagra were the Classic DAC (top, $15,000) and Classic INT ($20,000). The DAC is a more affordable version of Nagra's HD DAC and incorporates the same digital circuitry. The tubed output stages from the HD DAC have been replaced in the Classic by a discreet transistor stage. The Classic DAC is able to receive PCM up to 384kHz and 2x DSD. A wide range of inputs are available: two S/PDIF (RCA and BNC), AES/EBU, TosLink and I˛S, plus Nagra's USB input module. Outputs are via RCAs and XLRs.
The Classic INT integrated amp uses the same amplifier section as Nagra's Classic Amp but has an entirely new preamplifier section. Rated at 100Wpc, it has three sets of RCA inputs and one set of XLR inputs.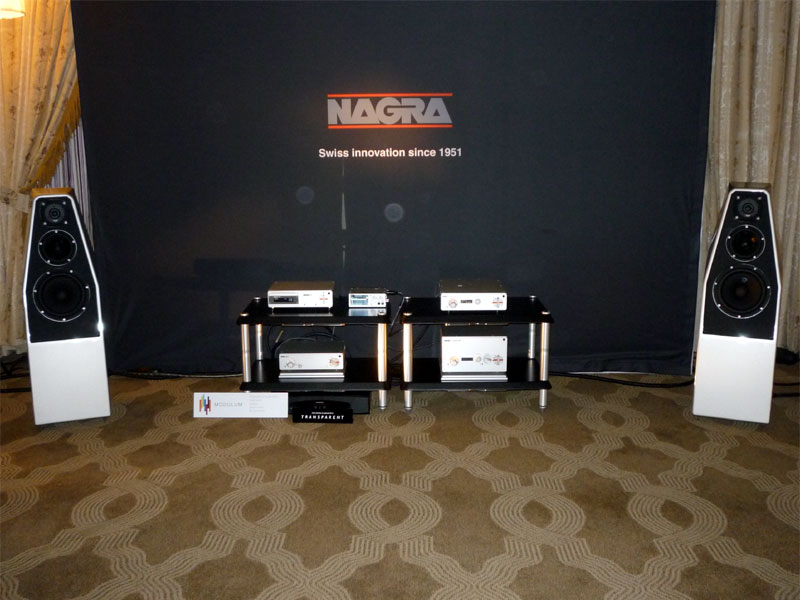 Wilson Audio Sabrina speakers ($15,900/pair) were a nice visual and sonic match for the Nagra electronics. Nagra's René Laflamme played some 24-bit/192kHz jazz-combo cuts, and the sound was all about control and spacious soundstaging with a touch of sparkle to make the music really swing.
© The Audio Beat • Nothing on this site may be reprinted or reused without permission.