CES 2016 • Best of Show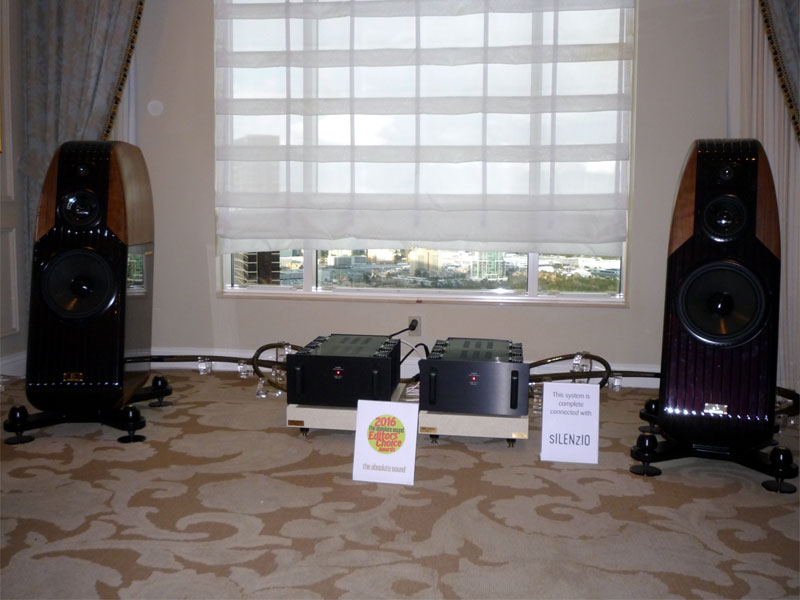 We sat down just as Rachmaninoff's Symphonic Dances was beginning and all we could do was stare at the orchestra in front of us. Gone was the bright hotel room and in its place was a darkened concert hall -- no speakers, no electronics, no wire; just the instruments. One could certainly count individual players in the string section and the trumpet call had just the right balance of brilliance and rich tone.
Lamm M1.2 Reference hybrid mono amps ($27,390/pair), LL1.1 Signature preamp ($45,390) and the LP2.1 phono stage ($8990) were the electronics. The speakers were Kharma's Exquisite Classique (with F-Driver), costing $130,000/pair. The analog source was an Amazon Grand Referenz turntable ($17,995) with Moerch DP8 tonearm ($4995) and either a ZYX UNIverse Premium ($14,495) or ZYX Omega Premium ($6995) cartridge. The Rachmaninoff digital recording came courtesy of an EMM Labs XDS1 V2 CD/SACD player and DAC ($25,000). ZenSati sILENzIO cabling ($376,000 total) connected all of the gear.
The transparency and realism of this system were achieved without any false brightness. Crescendos were impressive and the decrescendos were so realistic that we actually leaned forward to hear more. But it was the sense of being in the presence of the actual performers that made this a "Best of Show" experience.