CES 2016 • Hot Product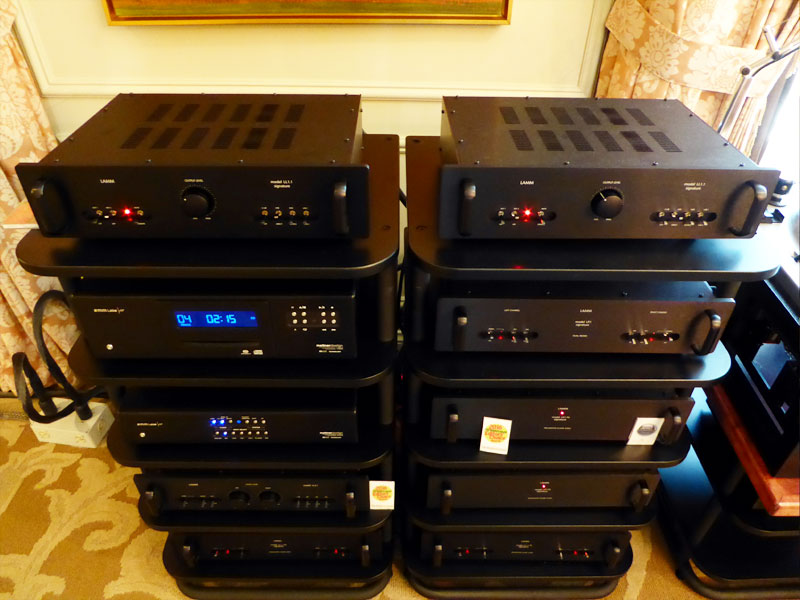 One of the rarer events at CES was the premier of Lamm Industries' LL1.1 Signature line stage ($45,390), which replaces a model that debuted just five years ago. This represents a very short upgrade interval for Lamm Industries, considering founder and designer Vladimir Lamm's famously careful and meticulous pace. In the picture above, the four-piece LL1.1 Signature's audio chassis are on both of the top shelves, while the power supplies are below, on the right-hand rack.
With the LL1.1, Vladimir Lamm says he has increased the amount of energy storage in the power supply, increased immunity to RF interference propagated via both radiation and conduction over signal lines and AC power systems and improved signal-to-noise ratio.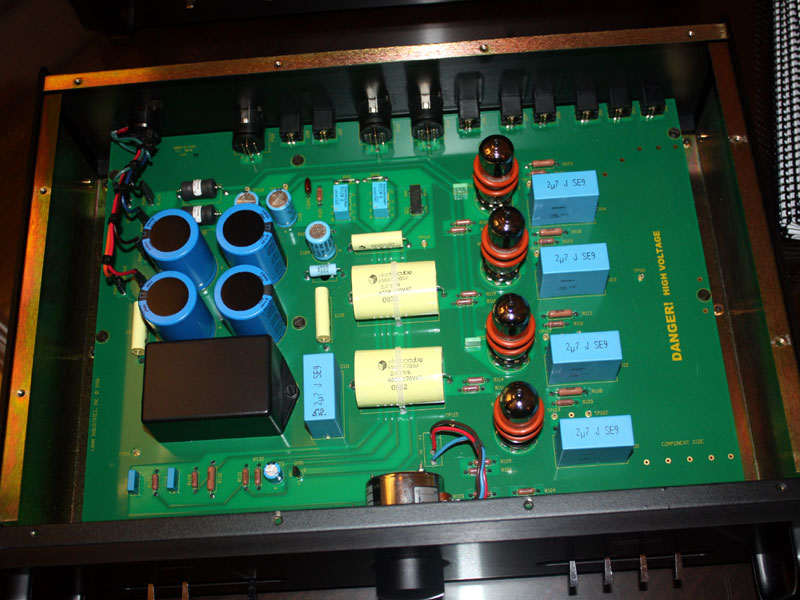 It utilizes new PC boards with gold-plated traces and through-holes and better parts in key places that weren't available when the LL1 was debuted. The LL1.1 Signature also features specially selected high-transconductance dual-triode 6N30P/6H30 tubes in the signal path and the best TKD stepped potentiometers available.
© The Audio Beat • Nothing on this site may be reprinted or reused without permission.