CES 2016 • Hot Product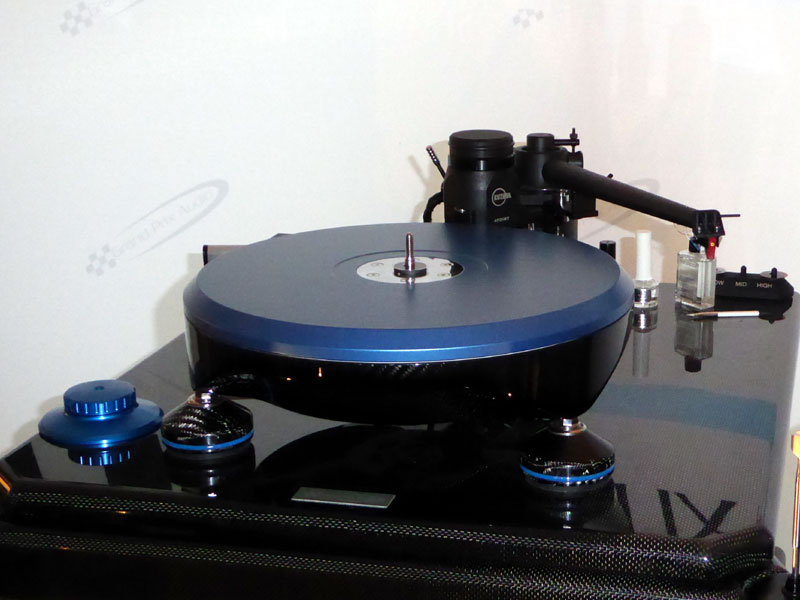 The Grand Prix Audio Monaco 1.5 turntable impressed three of us at TAB, not so much with what it does sonically but what it doesn't do. Not being one to sit on his hands, Alvin Lloyd of Grand Prix has significantly upgraded the 'table to 2.0 status. The Monaco 1.5 will continue to be sold, likely because the Monaco 2.0 will cost $35,000-$38,000 when pricing is finalized, which represents a greater than a 60% increase in cost. Monaco 1.5 owners can have their 'tables upgraded to the 2.0, the pricing for which Lloyd is working out now.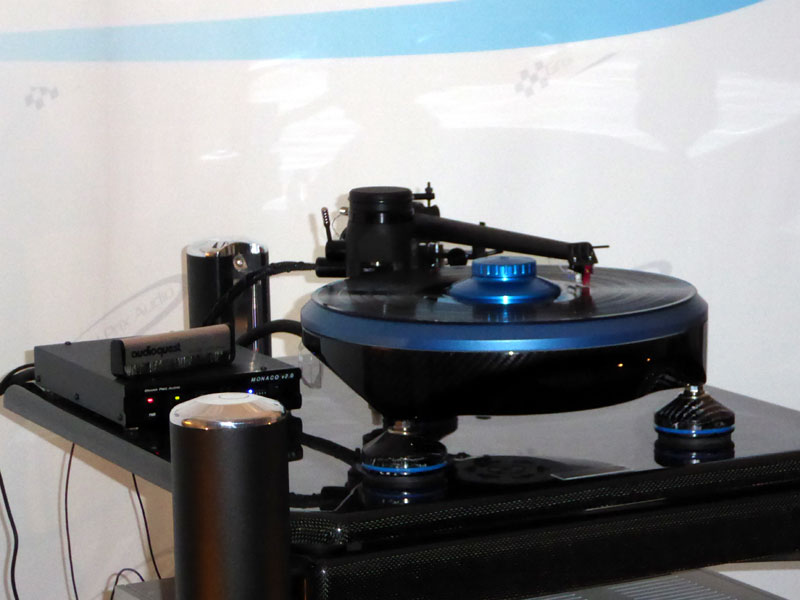 What's new -- other than the fact that you can order the Monaco 2.0 with platter and clamp in a variety of colors? Even greater speed accuracy and stability and new controller circuitry, but most attention-grabbing is an especially user-friendly new feature: a platter sensor that makes the 'table's record-clamping system self-verifying, an LED in the spindle tip indicating when the proper amount of pressure is exerted. Needless to say, we're very anxious to hear -- and use -- the Monaco 2.0.
© The Audio Beat • Nothing on this site may be reprinted or reused without permission.