CES 2016 • Hot Product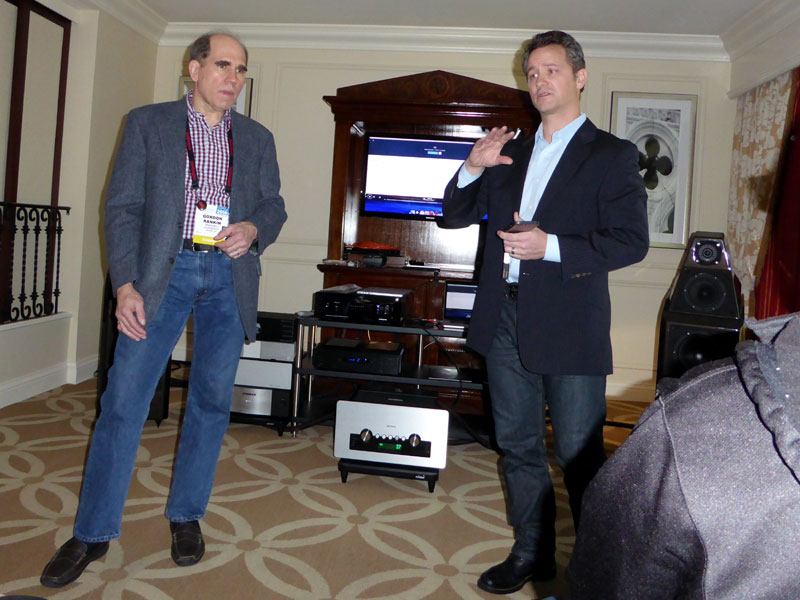 CES began early for Gordon Rankin (left), Steve Silberman and everyone who attended AudioQuest's breakfast meeting on the first day of the show.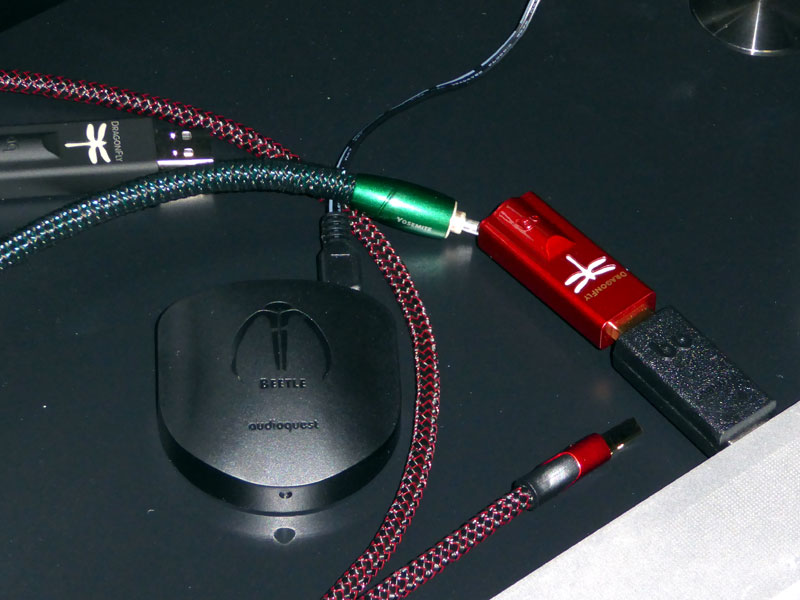 The pair discussed three new AudioQuest DACs: the DragonFly Black (left, $99), Beetle (center, $199) and DragonFly Red ($199). In common for all three are 24-bit/96kHz maximum resolution, the use of ESS DACs, onboard volume control, and use of the Streamlength asynchronous protocol. Differences are profuse and significant, including high-grade 32-bit converters and 64-bit digital volume control for the Beetle and DragonFly Red. The Beetle also offers asynchronous Bluetooth compatibility, while the DragonFly Red has greater output, so it will work with a wider array of headphones.
After the specs and features were revealed, a sonic demonstration showed just how significant all of the technology was, with the DragonFly Black sounding very fine indeed, but the DragonFly Red being more resolving, better able to convey space and more authoritative in the bass.