CES 2016 • Hot Product
The latest of Audio Research's Reference products is the Reference Phono 3 phono stage ($14,000). It has new cosmetics, including machined-aluminum side panels that help reduce the sonic effect of resonance, but the addition of two 6H30P tubes, bringing the total tube count to eight, new coupling capacitors and other upgraded parts are the real story. Functionality, gain and loading remain the same as for the Reference Phono 2 SE that preceded it: up to 71dB of gain from active devices (no step-up transformers), five levels of loading, three EQ curves, single-ended and balanced outputs, two independently adjustable inputs and remote control of all features.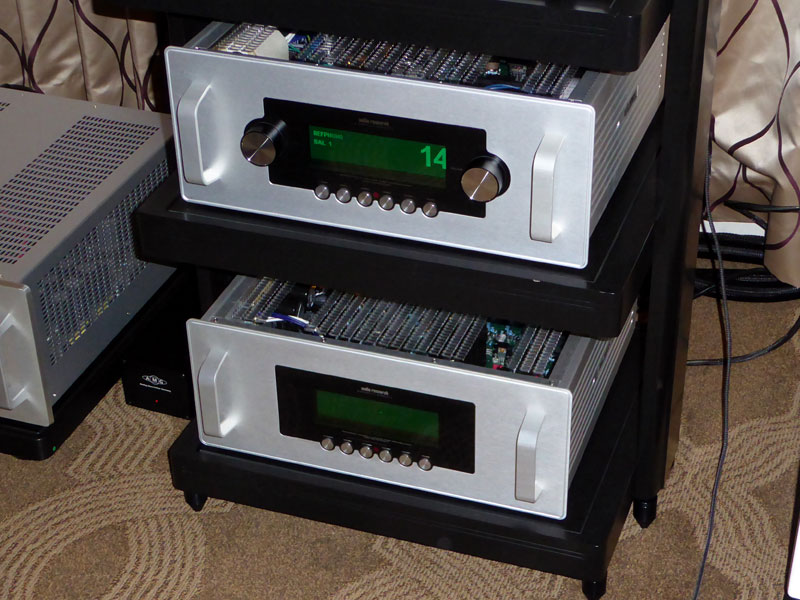 The Reference 6 line stage (top shelf, also $14,000) debuted many of the upgrades also used in the Reference Phono 3's design and is the obvious companion piece in the Audio Research lineup.
© The Audio Beat • Nothing on this site may be reprinted or reused without permission.