CES 2015 • Best of Show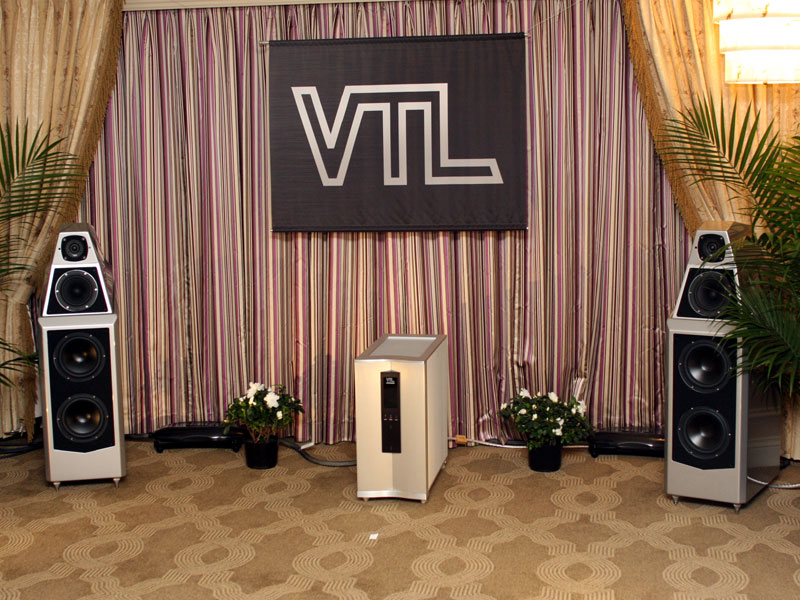 Perhaps Luke Manley and Bea Lam of VTL weren't trying to make a point with their system at this year's CES, but they made one anyway. Using much of the equipment they used in a larger room at the Rocky Mountain Audio Fest, they achieved the same radiant sound but in a space more suited to the smaller setup.

Once again, the speakers were Wilson Sasha W/P 2s ($30,900/pair), minus the pair of Wilson Audio WATCH Dog subwoofers used in Denver, a single VTL S-400 Series II Reference amp ($33,500) driving the speakers. VTL's TL-6.5 Series II Signature preamplifier ($15,000) and TP-6.5 Signature phono stage with step-up transformer ($12,000) sat on two Harmonic Resolution Systems SXR racks with M3X isolation bases ($11,580 each). Interconnects and speaker cables were Transparent Opus MM, with power duties handled by Nordost Odin and Valhalla.

A Spiral Groove SG1.1 turntable with a Centroid tonearm ($31,000) and Lyra Etna cartridge ($6995) handled analog playback, while digital was supplied by a dCS Vivaldi transport ($39,999) and DAC ($34,999).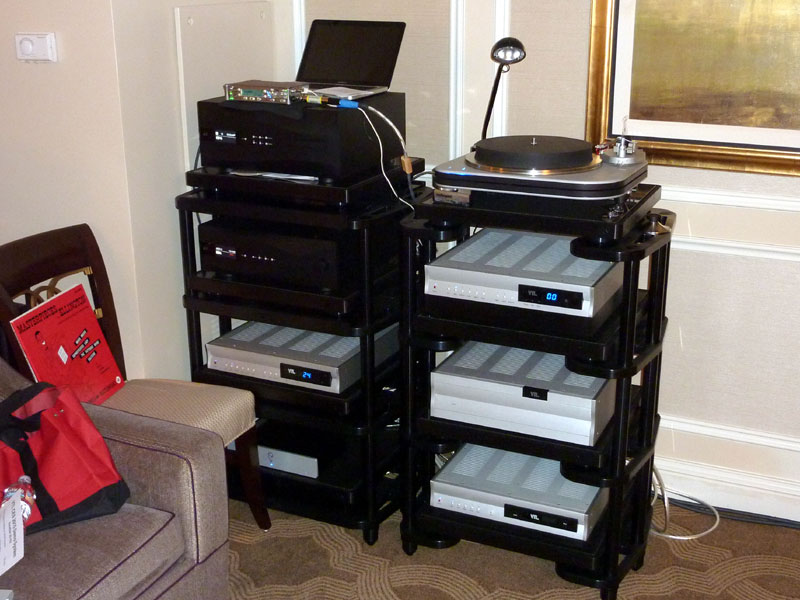 Each of our digital demo cuts sounded fully realized -- a deft blending of the recording's own character and in-the-room presence -- including a great cover of Bruce Springsteen's "Dancin' in the Dark" by Ruth Moody of Wailin' Jennys fame. Chad Kassem's Masterpieces by Ellington LP reissue, in mono no less, was stunningly immediate, washing away the nearly sixty-five years since the music was laid to tape. One thing we hear from every system that includes VTL electronics is vigor, for lack of a better way to put it. Everything sounds tangible and vivid, the very opposite of wispy and disembodied.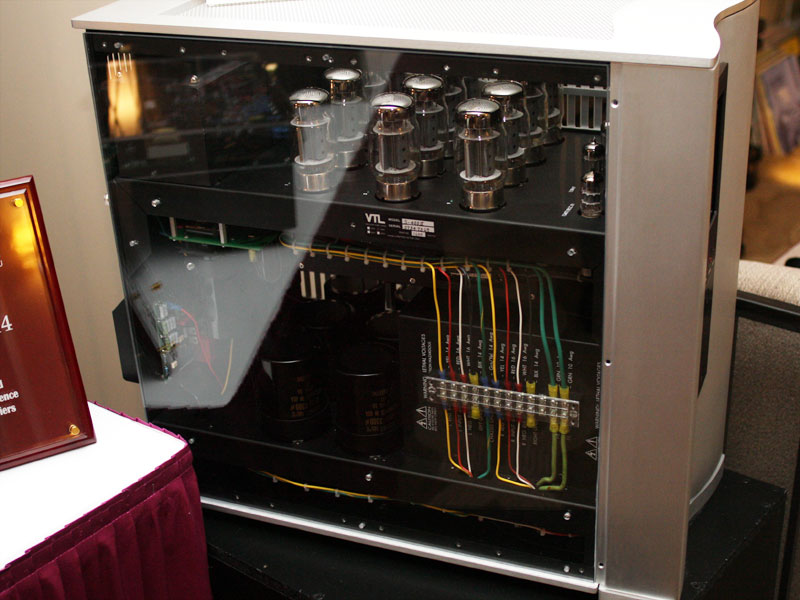 Excuse the glare. Here is what the S-400 II looks like inside. The orderliness of the layout and wiring would befit the Space Shuttle.