CES 2015 • Hot Product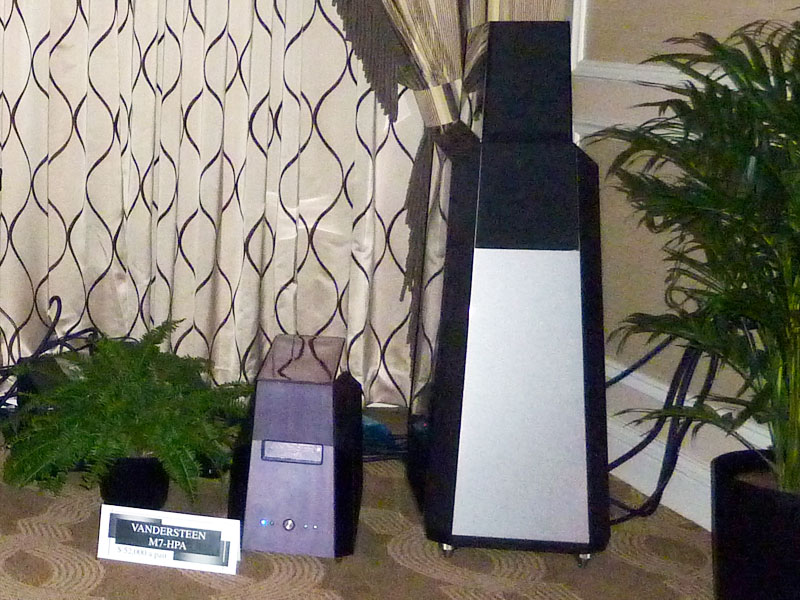 The shape is familiar, but the new Vandersteen Model 7 Mk II ($62,000/pair) crams even more technology into its hardy, compact form. This includes tighter grouping of the tweeter and midrange, placing them on the same plane. The push-pull subwoofer drivers have also been upgraded, their voice-coil leads woven directly into the spiders. increasing excursion and thus "authority" at 100Hz and below.

Easily the greatest enhancement to the Model 7 since its introduction is the companion M7-HPA amps ($52,000/pair), which drive only the midrange and tweeter -- the bass section is internally powered. While the combination is undoubtedly very expensive, it negates the need for separate power amps, which might add even more to the cost.

As fully powered speaker systems go, the Model 7 Mk II/M7-HPA makes a very strong case for being considered the current state of the art.
© The Audio Beat • Nothing on this site may be reprinted or reused without permission.