CES 2015 • Hot Product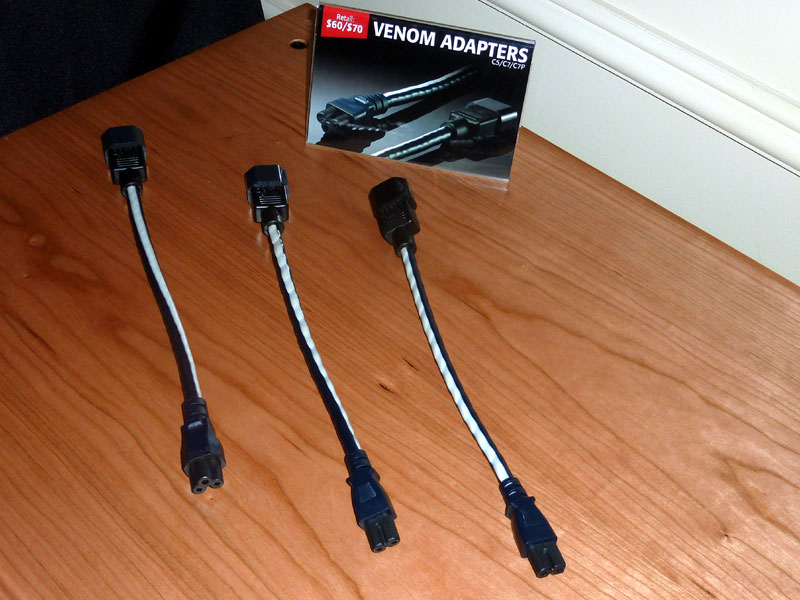 Shunyata Research may be best known for its power cords, but the company has come up with many other products, several of which are ingenious. Among these are the Venom Adapters ($60-$70, depending on connector) for those tiny power sockets on so many products. They effectively convert the inlet -- C7, C7P or C5 -- to one that's IEC compatible, but unlike one-piece molded adapters that do the same thing, they don't take up so much space on the rear panel as to block audio inputs or outputs. Smart.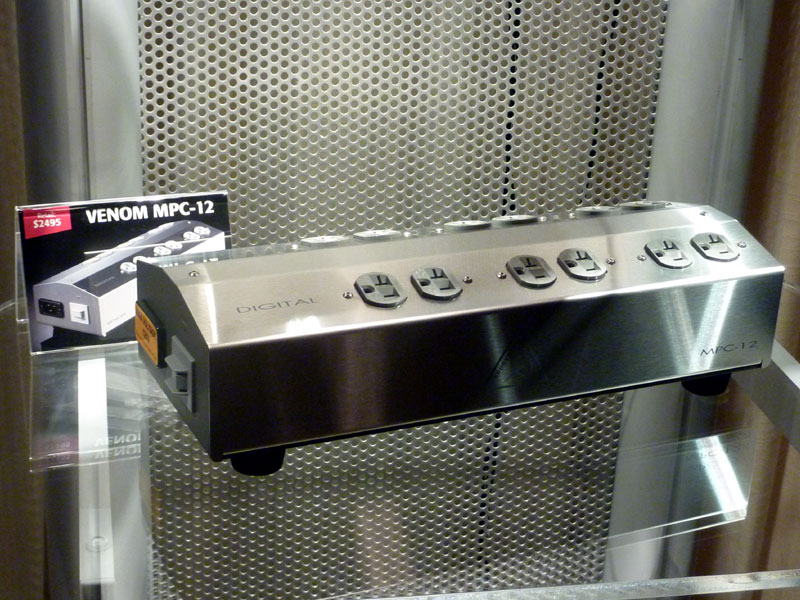 Shunyata also introduced the Venom MPC-12 ($2495 including Venom HC power cord), a power distributor that isolates digital equipment from analog and offers a different form -- and connection orientation -- than Shunyata's Triton line. It features a dozen fully isolated outlets and an all-stainless-steel chassis.
On the bottom of the MPC-12 is another Shunyata product -- although not one the company is selling right now. Caelin Gabriel says that he couldn't find acceptable feet for his products, citing that the various hard-rubber and squishy polymer feet "sounded awful," so he designed his own, which look a lot like unwrapped Reese's Peanut Butter Cups. Conceivably, they could replace the feet on many electronics, which were chosen for convenience, not sound quality.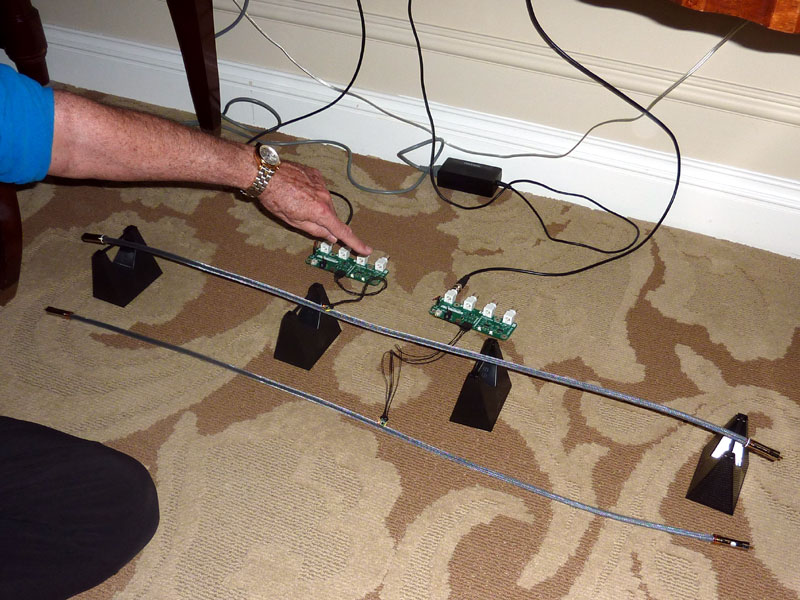 Finally, head Shunyatan Caelin Gabriel is fond of experiments that show the effectiveness of his products. To show off his new DF-SS isolators ($195/set of three), he devised an experiment to demonstrate how well they insulate cables from floorborne vibration. Using custom-made accelerometers attached to interconnects, one on the floor and the other on the DF-SS isolators, he pounded on the floor with a large mallet. The results. . .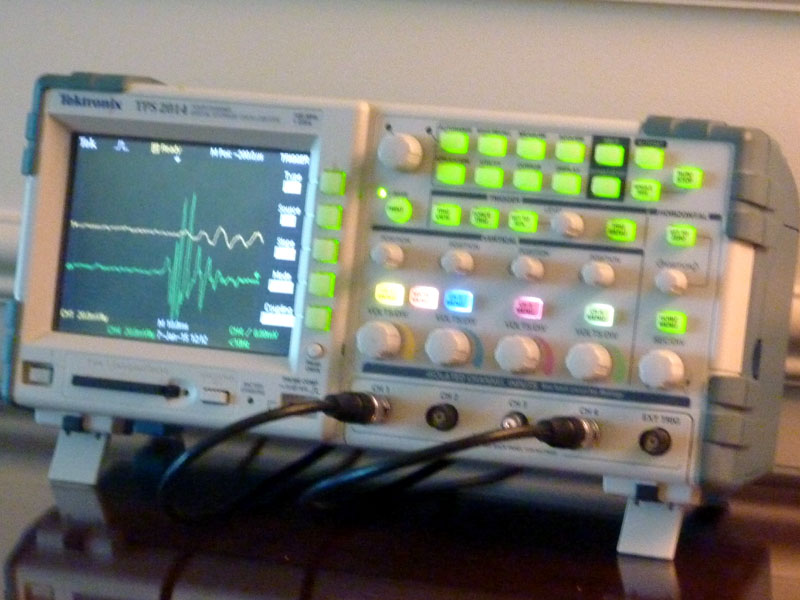 . . . were shown on a digital oscilloscope. The difference was easy to see.