CES 2015 • Hot Product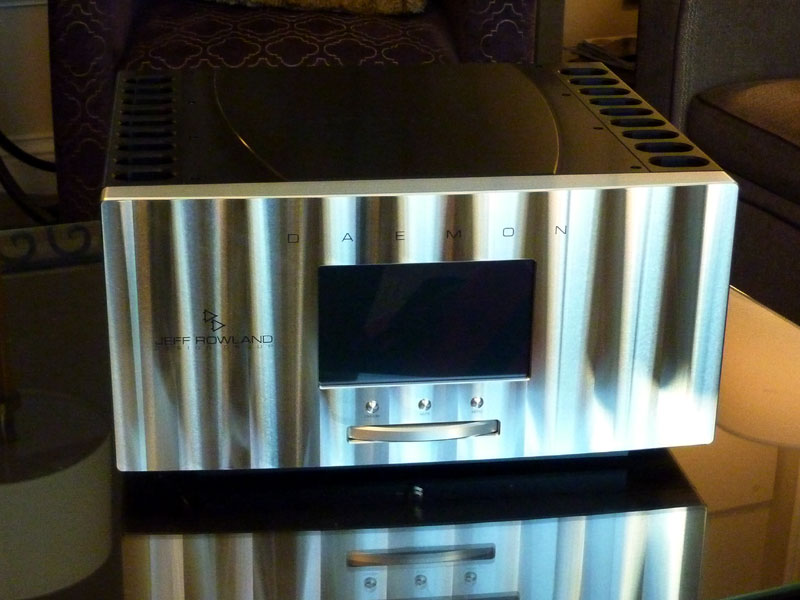 The Jeff Rowland Daemon ($38,000) is most easily categorized as an integrated amp, but it's really so much more -- effectively a single-chassis, dual-mono audio system. Just add speakers and one (or several) source components. It combines amplification (1500Wpc and 30 amps peak current), preamplification, digital-to-analog processing (both PCM and DSD), Bluetooth connectivity, and a touch-screen display into a single 100-pound chassis that's impeccably machined and beautiful -- as all Jeff Rowland gear is.

One of its most novel features is the selection wheel below the touch screen. While only a few inches of it peek out, it's nearly as large as an LP and rests on an industrial bearing assembly. Why go to such extremes? Because that was the only way Jeff Rowland could attain the tactile feel and smooth operation he was after.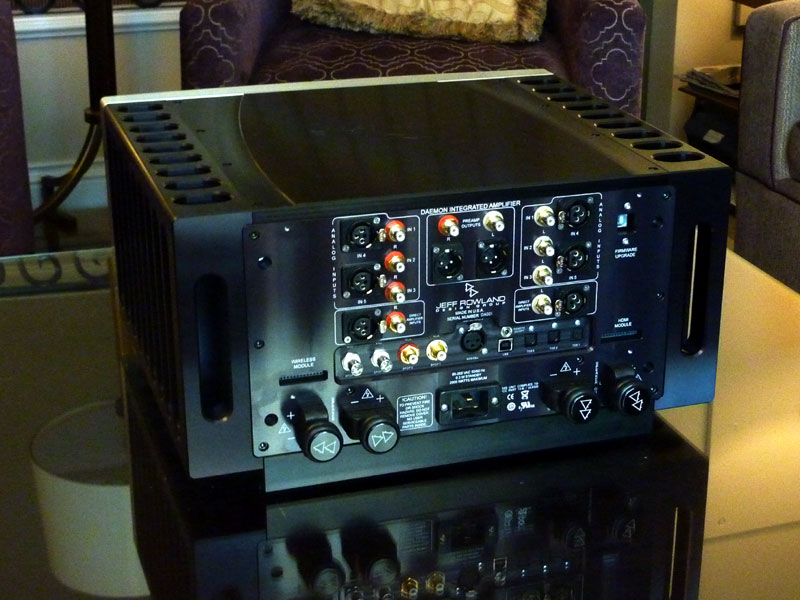 The Daemon has the full complement of inputs, both analog and digital, as well as two sets of binding posts that are oriented both horizontally and vertically for easy connection. Separate modules for HDMI connection, wireless streaming and MM/MC phono are also available. The Daemon comes with a Bluetooth remote, but it can also be operated from an iPhone or Android device. Firmware updates are available via one of its USB ports.
There is even a fully isolated headphone amplifier with 1/4" jack recessed into the Daemon's bottom plate.
© The Audio Beat • Nothing on this site may be reprinted or reused without permission.