CES 2015 • Hot Product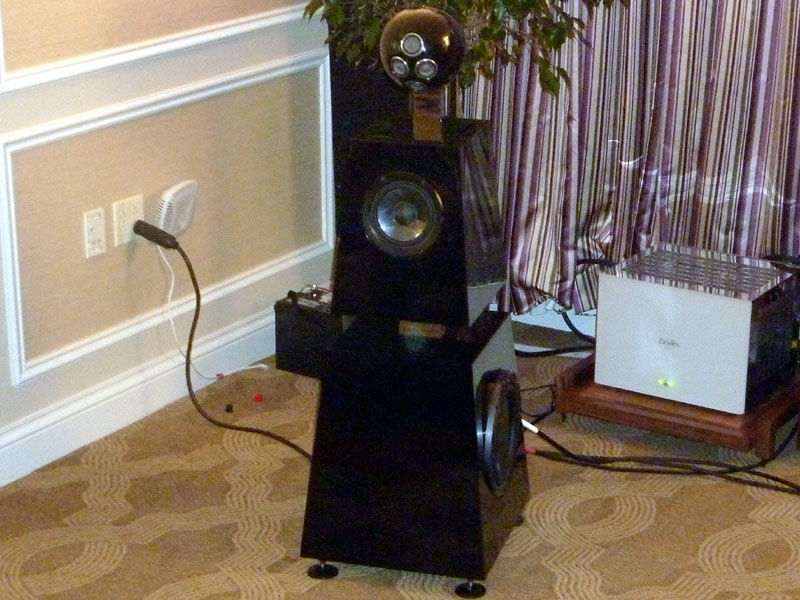 Dark, glossy speakers in a dark room challenge even the best photographers, and this was the best of many shots we took of the DIASOULi speaker. The form, which looked to us like an armless robot, is not even the most unique thing about DIASOULi. It uses drivers made of new materials developed by Mitsubishi explicitly for loudspeaker cones. These include the boron diaphragm used for the speaker's multiple tweeters and the NCV (Nano Carbonized high Velocity) cones for the midrange and woofers. Chief among these materials' merits are high propagation velocity and moderate internal loss.
The DIASOULi also seeks to combine "the omni-directional wave front of a point source and the powerful, dynamic sound of a line source" with its patent-pending Powered Spherical Wave Multi-Tweeter System, described as "a unique arrangement of (4) 32mm diameter direct radiating tweeters on the surface of a sphere."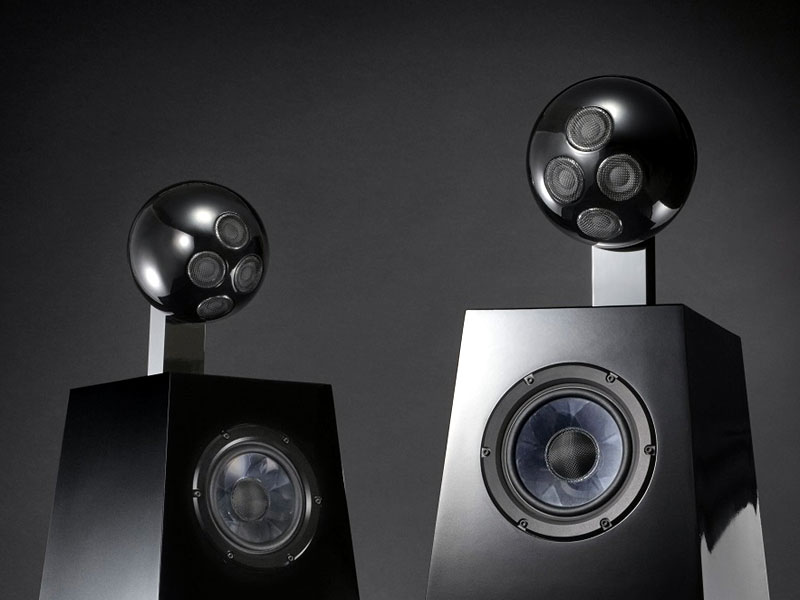 We include this promo photograph to give a much better look at the DIASOULi's drivers.
We came close to begging for a price to publish, but the designer, Kohei Teramoto, was adamant about not speculating at this point. But it's fair to surmise that it will challenge the price of top models from many other manufacturers.