CES & THE Show 2014 • Hot Product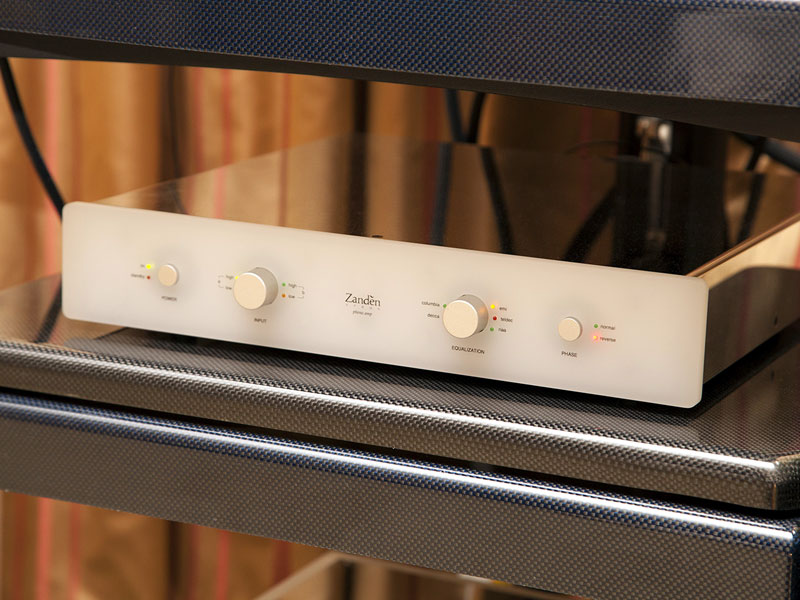 Japanese electronics specialist Zanden has a predilection for tubes but understands that not everybody can afford the asking price of its state-of-the-art glass components. To this end Zanden has produced a new solid-state phono stage, the Model 120 ($7500). It features an LCR equalization circuit, which is a not inexpensive thing to execute. It also offers the five EQ settings found on Zanden's more expensive tube phono stages (Teldec, EMI, Columbia, Decca and good ol' RIAA), so users can select among curves in order to get accurate playback results for records from these classic labels. The Model 120 offers two levels of gain and impedance settings of 36 and 470 ohms, and it comes with an acrylic front panel to match the more recent Zanden models.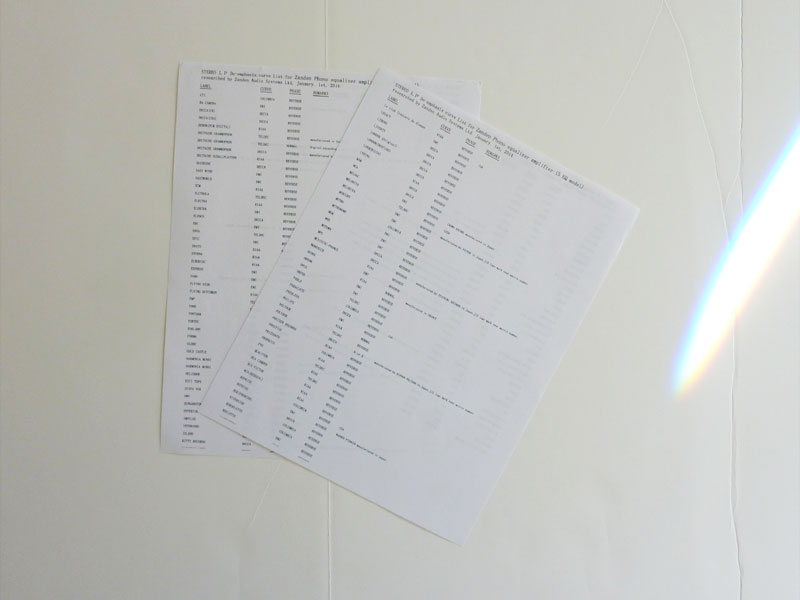 Perhaps as reminder of the Model 120's EQ flexibility, Zanden was distributing a four-page list of record labels and the EQ curve to use for each of them.
© The Audio Beat • Nothing on this site may be reprinted or reused without permission.