CES & THE Show 2014 • Hot Product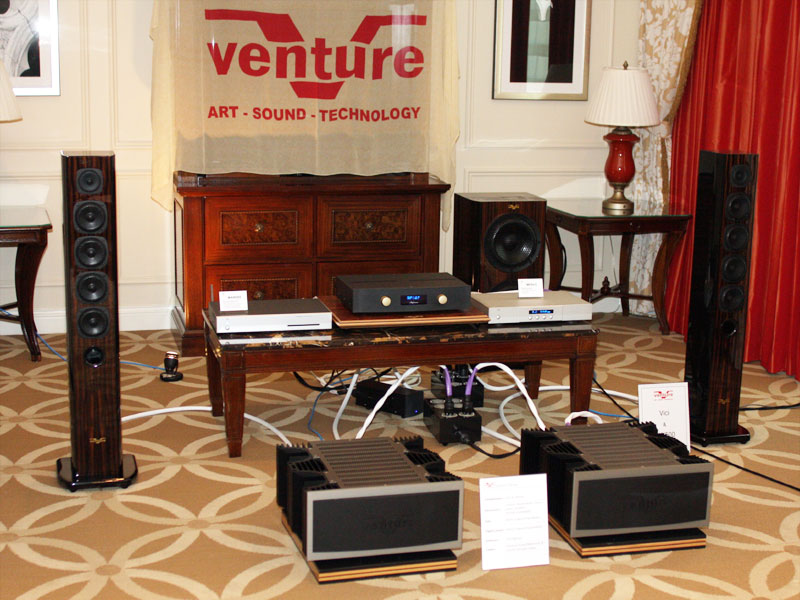 We have had an ad featuring the Venture Vici/AW500 speaker system ($36,000) on The Audio Beat for a few months, but this was our first time seeing and hearing it. It was designed from the ground up as a three-piece system, a pair of towers and an "active woofer" with 500-watt amp. There is no crossover between the towers and woofer. Venture designed and manufactured all drivers, which feature graphite-composite cones.

The sound was enormous, as Venture speakers always achieve, with the towers disappearing and the "active woofer" tastefully, and transparently, augmenting the bottom end. While using two of the woofer units is possible, we suspect this would be necessary only in large, lossy rooms.

We've heard many of the very large, very expensive Venture speakers -- and been impressed by them. The Vici and AW500 offer so much of what the larger speakers do at a much more manageable price. Sonically, they're Venture through and through.