CES & THE Show 2014 • Best of Show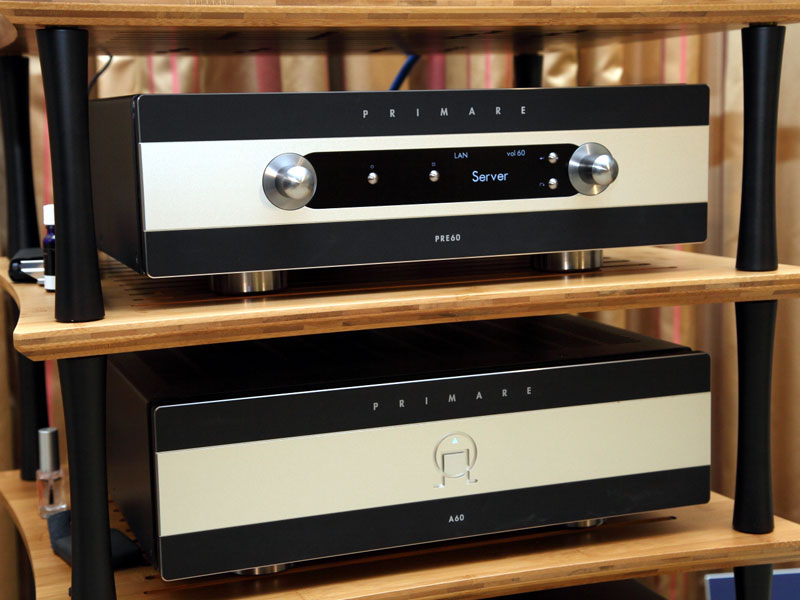 Primare's ambitious electronics -- the multi-featured PRE60 reference preamp and A60 reference power amplifier at $13,000 apiece -- are finally here. The PRE60 is fully balanced and features a custom-made C-core transformer to keep noise at bay and a streamer/DAC that's equipped with a DSD-ready Crystal converter. The A60 is a 250Wpc stereo amp that doubles output into 4 ohms and has very-high-quality parts throughout. This pairing was used to drive Vienna Acoustics' new Liszt loudspeakers, which have a new tweeter in the adjustable tweeter enclosure, the speakers coming in at $15,000 per pair. With music being streamed from a large NAS drive, this system sounded clean and relaxed but not short of life.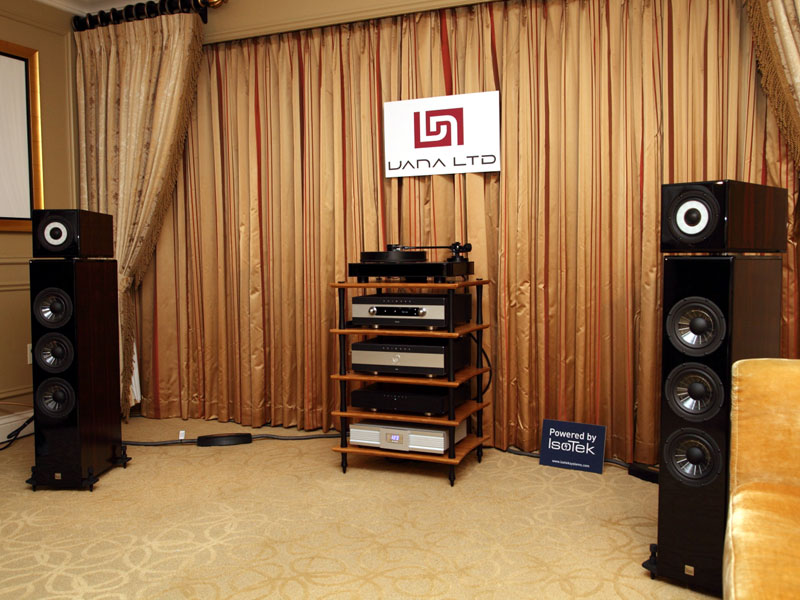 US distributor Vana Ltd. found something to play that appealed to our base instincts: AC/DC's "Rock'n'Roll Ain't Noise Pollution" from Back in Black. This was a 24-bit version of the track and it was totally electrifying. We could almost smell the sweat and the cigarette smoke. The electric guitar had bite, depth and, as Roy Gregory might say, shape.
We've heard Vienna Acoustics speakers at shows in the past and been impressed, but they worked a treat with the new Primare electronics. The system also featured a new power conditioner from British brand IsoTek, the EVO3 Sigma. This $4000 device has two high-current outlets capable of delivering over 3.5kW and four outlets for source components and preamps. It must have helped give this system an edge in the heavily polluted electrical environment of the CES. Other key elements were IsoTek EVO3 Elite power cables, Transparent Audio interconnects and speaker cables and a Quadraspire rack.
© The Audio Beat • Nothing on this site may be reprinted or reused without permission.