CES & THE Show 2014 • Hot Product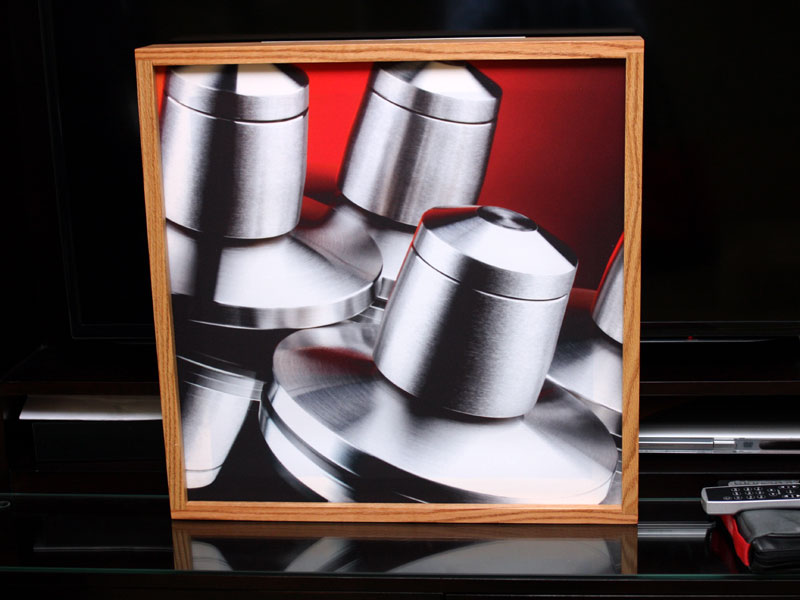 Stillpoints is tight-lipped about its Acoustical Panel ($500 each) but revealed that each roughly 20" x 20" panel uses multiple methods for improving a room's sonic environment. If you rock it side to side, you feel something moving around inside, but there was no indication what that something might be.

What is clear is that for $100 extra you can have a printed image on the Panel's fabric covering. All you have to do is supply a high-resolution file.
© The Audio Beat • Nothing on this site may be reprinted or reused without permission.