CES & THE Show 2014 • Hot Product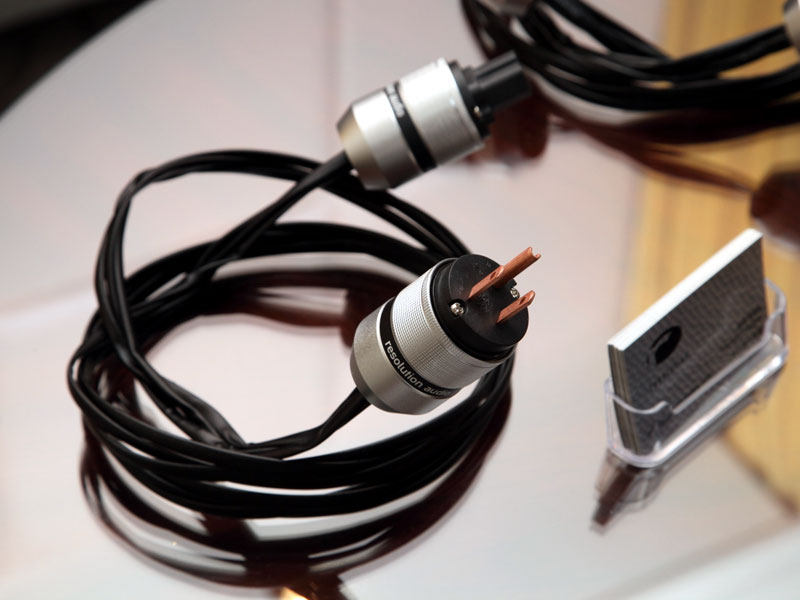 Resolution Audio took the unusual step of introducing its own power cord at CES, and it has clearly been influenced by Vegas when it came the choice of name. BlackJack takes a different approach to the usual heavyweight, heavily sheathed designs encountered at its $895 price point. It has no sheath and features solid-core copper conductors and minimal dielectric. It would appear to have been influenced by the DNM cables that Resolution Audio was using in its system at CES, a system that featured mono power amps in prototype form.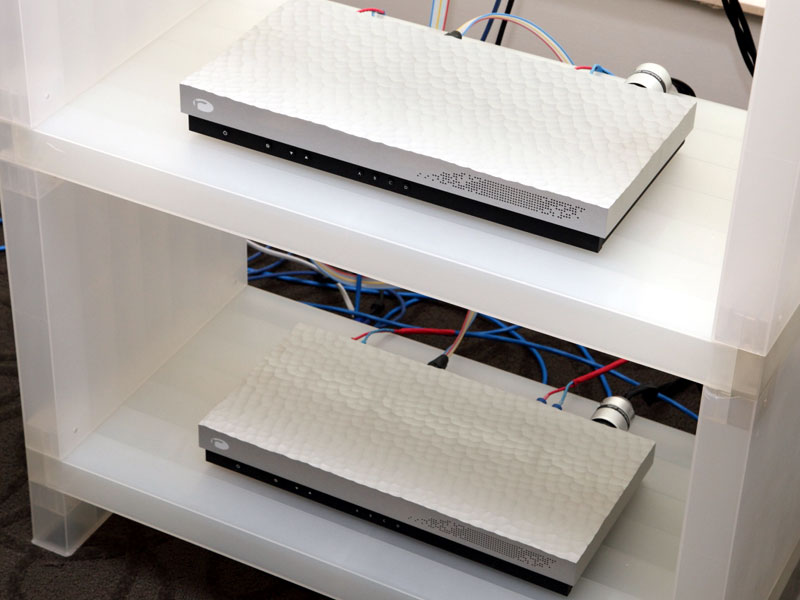 The amps were in the same casework as the Cantata Music Center, but final production will not feature the perforated front panel. It will, however, have the same sculpted casting as the Cantata. The monoblocks have a 100-watt rating and will come in at around $8000 per pair when they are put into production later this year.
© The Audio Beat • Nothing on this site may be reprinted or reused without permission.