CES & THE Show 2014 • Hot Product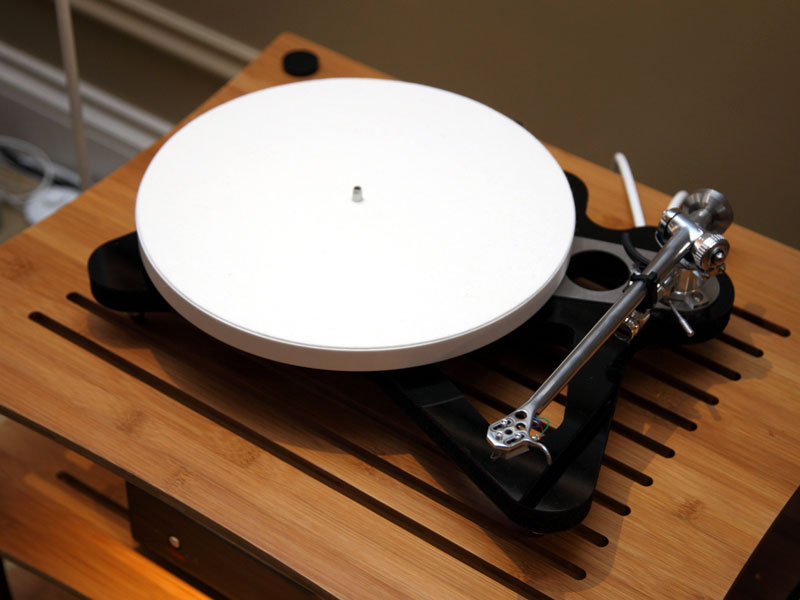 Rega sold the first 40 of its anniversary Naiad turntables last year, but it has yet to deliver finished product. At CES, the company showed a range topper, the RP10, that will shortly be available to all and offers technology trickled down from Naiad. It is essentially an RP8 with the same chassis and plinth surround in the distinctive cut-out triangular shape. Where it differs is in the presence of a ceramic platter in place of bonded glass and an all-metal RB2000 tonearm. Priced at $5495 or $6495 with Apheta cartridge, the RP10 has a new inner hub and main bearing over the RP8 as well as having its power supply housed in a Brio-R-sized case. The RB2000 is distinguished by its polished finish, tungsten counterweight and higher-spec bearings.
© The Audio Beat • Nothing on this site may be reprinted or reused without permission.