CES & THE Show 2014 • Sounds & Sights
Ryan Hare, president of RCH Labs, located in Mound House, Nevada, is one of those people who eventually find their way to high-end audio. He's talented, driven and interested in an esoteric enterprise. . . ,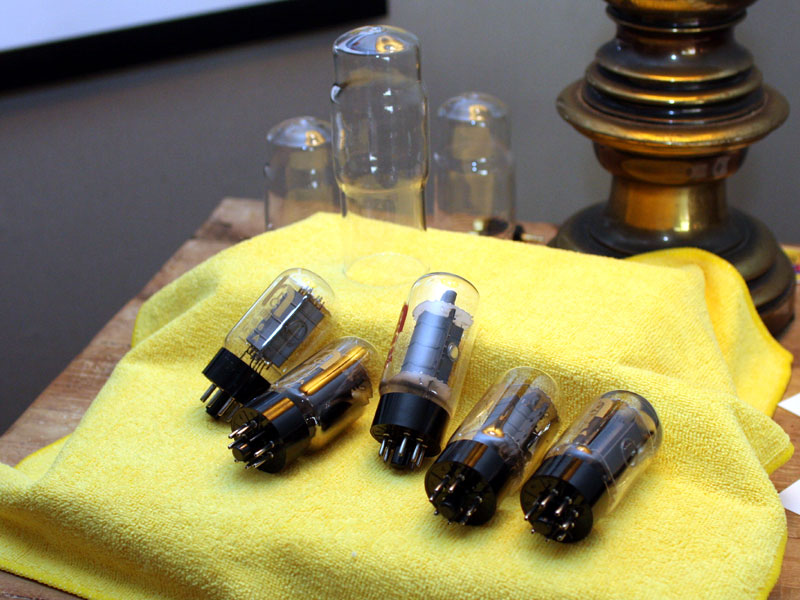 . . .manufacturing vacuum tubes. In addition to making all of the internal parts, RCH Labs creates the glass bulbs and "stem ware," as Ryan called it, the piece that ensures the tube's seal. Right now, the company produces only 6L6es, which cost $200 each and reportedly last much longer than those from other makers. In the future, RCH Labs will begin making KT88 and 6550 output tubes, along with 12AX7, 12AU7 and 12AT7 small-signal tubes. Ryan stressed that "cleanliness and quality of materials" were paramount for producing vacuum tubes, and he made an interesting observation regarding the need for matching: "When you limit issues, you get tubes that match themselves."
We'll be following your work, Ryan.