CES & THE Show 2014 • Hot Product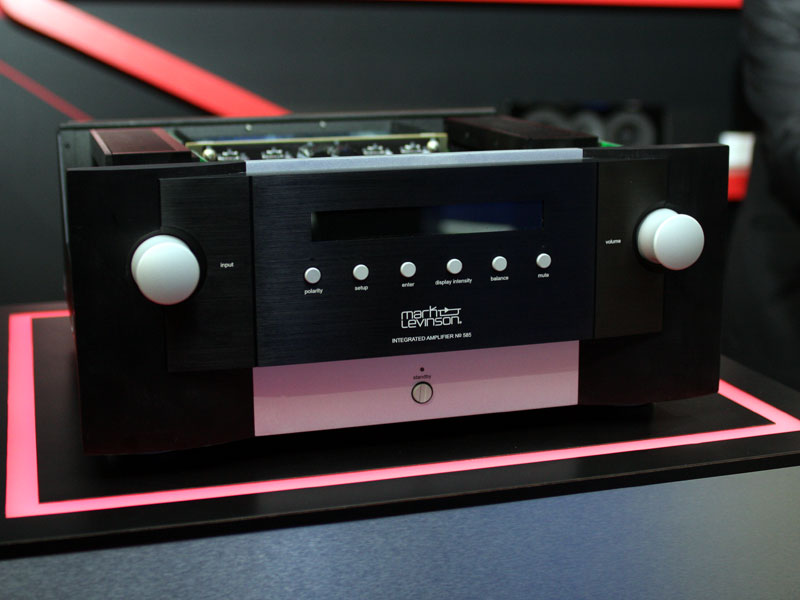 The No.383 integrated amp was one of Mark Levinson's most renowned products, both for its sonics and ergonomics. Coming this summer is its successor, the new No.585 ($12,000), which adds 32-bit/192kHz digital-to-analog conversion to the No.383's host of features.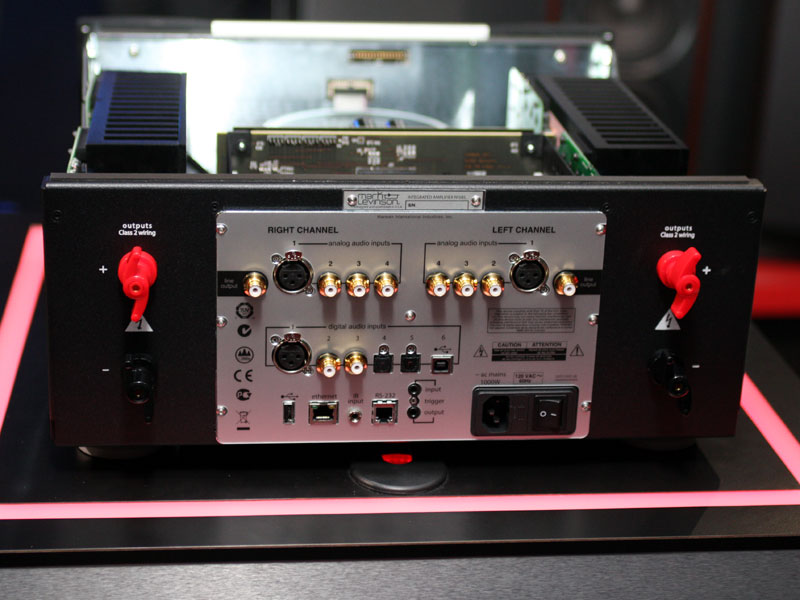 The No.585 combines 200Wpc power output (into 8 ohms, 350 watts into 4 ohms), single-ended and balanced analog inputs, and six digital inputs, including USB, optical, coaxial and AES/EBU. Special features include DSD processing via USB and a subwoofer output with a selectable 80Hz high-pass filter for use in a 2.1-channel system. The No.585 has an easy-to-read red-LED display, same as the No.383.
In the center rear of the chassis is a recess for a Signal Doctor board. What the AMA is Signal Doctor? It's a "predictive system" that improves the fidelity of all kinds of compressed music files, and based on a demo we heard, it certainly works. You'll be hearing much more about it.