CES & THE Show 2014 • Hot Product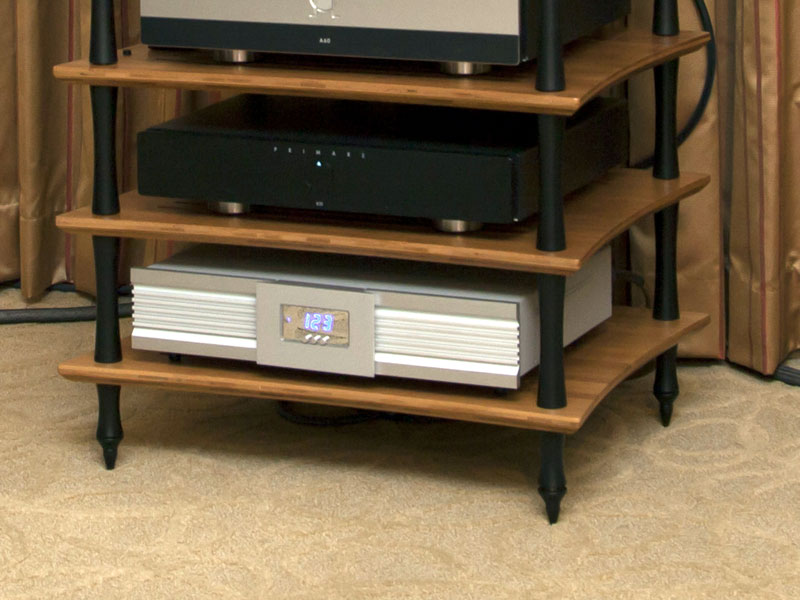 British power-conditioning meister IsoTek launched a slew of interesting new products at CES. Most affordable is the EVO3 Sigmas (bottom shelf above), a six-outlet unit that has four 10-amp outlets capable of delivering 1.15kW and two high-current ones that are good up to 2.3kW. It offers 75dB of RFI reduction and displays voltage and THD on the front panel. The price is $4495.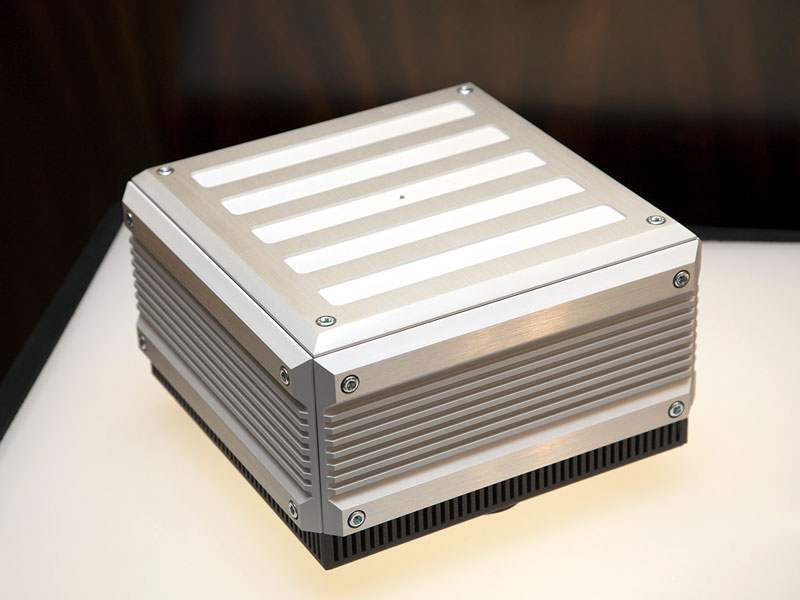 The EVO3 Titan ($4995) is a solid lump that's effectively a quarter of the company's range-topping Super Titan and dedicated to supplying power amps. It has two 20-amp outlets that can deliver 2.3kW and offers 82dB of RFI reduction.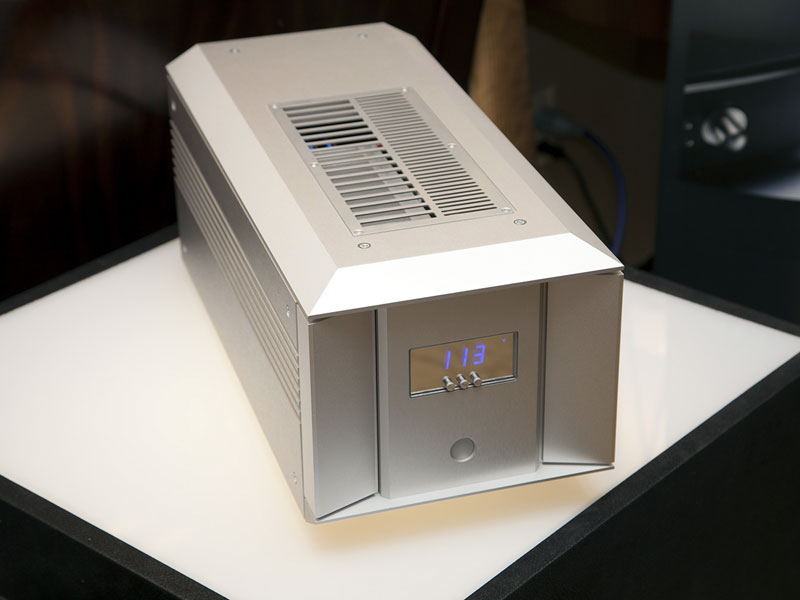 The final newcomer is the EVO3 Mosaic Genesis, which is one cell from the full Genesis and regenerates the power coming in for three outlets that are dedicated to source and preamp components while conditioning the mains for two high-current outlets. It's a one-box solution that has vanishing levels of THD on the regenerated outlets and comes in at $11,995.
© The Audio Beat • Nothing on this site may be reprinted or reused without permission.