CES & THE Show 2014 • Best of Show
dCS, VTL, Wilson Audio and Transparent Audio have a track record of excellence at shows. Each year we hear this collection of equipment, and each time we name it Best of Show. In fact, it's a system we will listen to a few times over the course of the show, in order to hear how it evolves (and inevitably improves).
As in the past, VTL amps, this time MB-450 Series III Signature monoblocks ($18,000 per pair), drove Wilson Alexia speakers ($48,500 per pair), the digital playback handled by. . .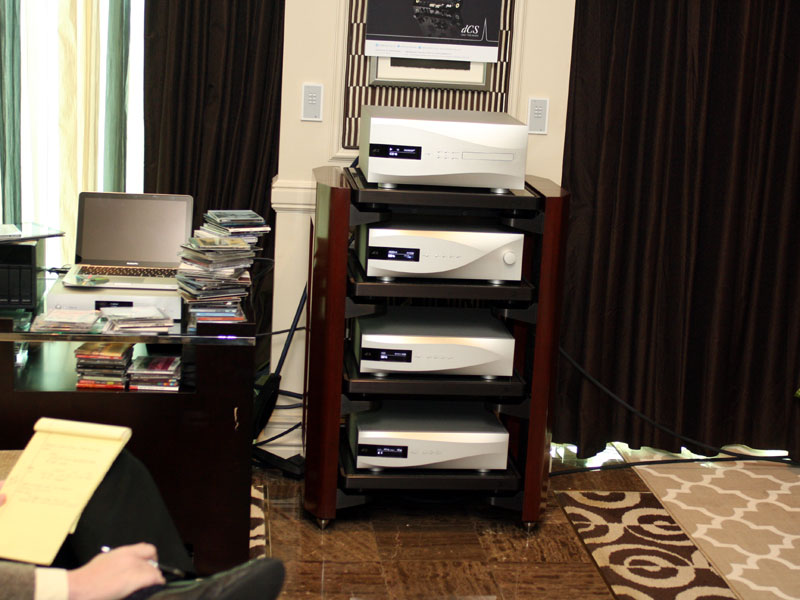 . . .dCS's Vivaldi stack comprising transport ($39,999), DAC ($34,999), upsampler ($19,999) and clock ($13,499), all resting on an HRS rack. Over $100,000 worth of Transparent Opus MM2 interconnects, speaker cables, digital cables and power cords connected the electronics and speakers. Often the cables play second (or third) fiddle to the rest of the system, hiding behind the equipment as they do, but here they were a primary element, enhancing the sense of blackness the system possessed, not to mention its low-end power. We listened to CD and high-rez files, a pair of Peter McGrath's own recordings taking honors for both sound and performance.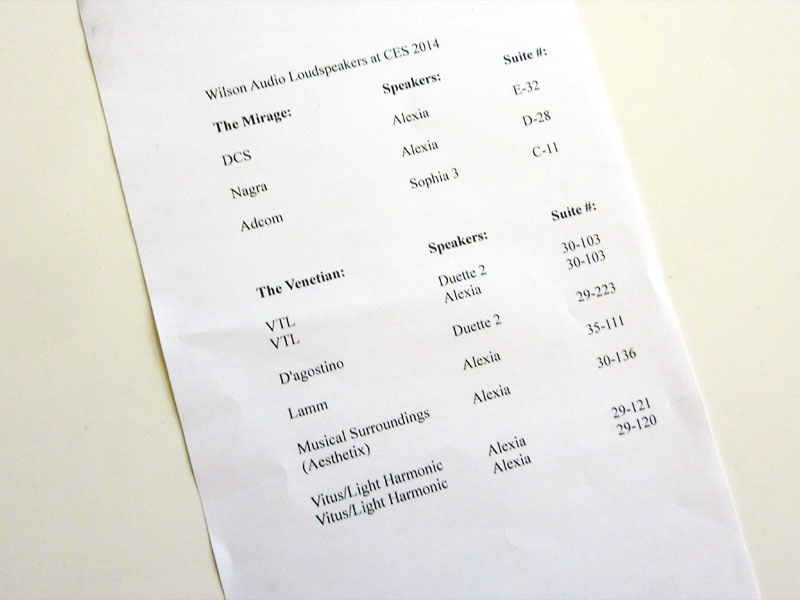 The speaker of the show, based on frequency of use, would have to be the Wilson Audio Alexia. There were seven pairs of them in use during CES. This pair -- and system -- brought together analysis of the recording and the essence of the music with rare ability.