CES & THE Show 2014 • Hot Product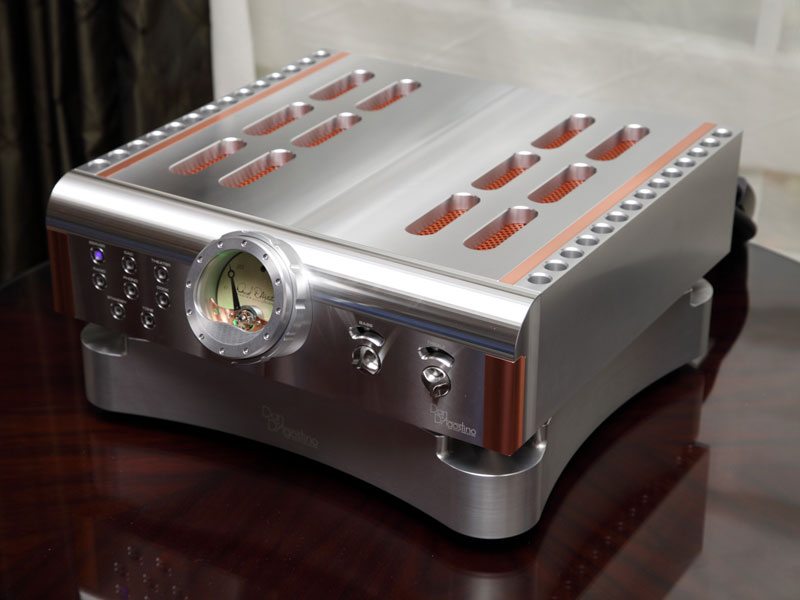 Dan D'Agostino's long-awaited Momentum Integrated has finally come to fruition. The original plan was to make it a multifunction device with streaming and digital functionality, but the finished product is essentially a combination of circuit boards from the Momentum Preamplifier and Stereo power amplifier in a chassis that's not as deep as the separates but makes up for it with height. This is because the power supply is underneath the distinctive copper-flanked casework. Dan D'Agostino explained that he built the Momentum Integrated because he saw demand for a totally uncompromised integrated amp -- that's why this model has the same transformer as the Momentum Stereo power amplifier and delivers 200Wpc into 8 ohms and 800Wpc into 2 ohms. It has a copper-and-aluminum "thermal engine" to provide cooling. The price is $45,000, and it will begin to ship in March.
© The Audio Beat • Nothing on this site may be reprinted or reused without permission.