CES & THE Show 2014 • Hot Product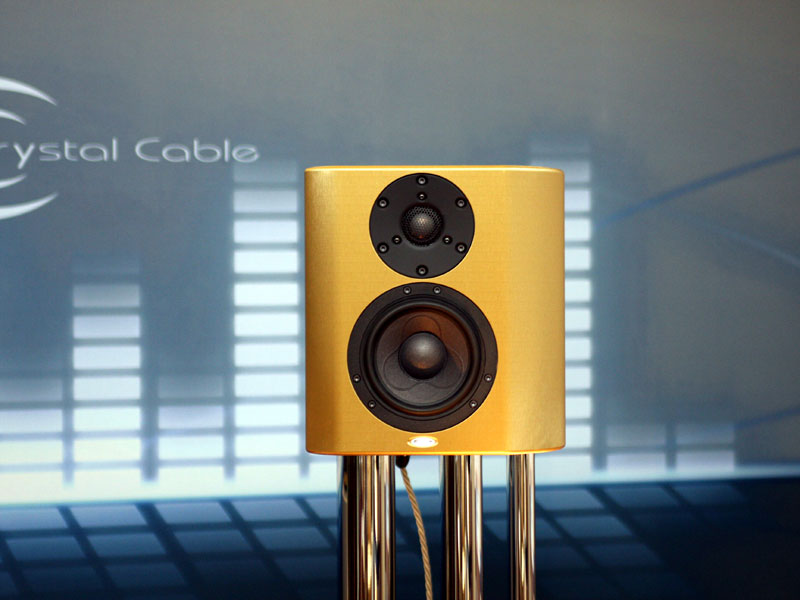 Crystal Cable celebrated its tenth anniversary by debuting two upcoming products in prototype form. Its speaker lineup grows by one with the new Minissimo (around $15,000 per pair when they begin shipping), and like the others in the company's lineup it has a cabinet in the standard Arabesque shape, which, depending on your orientation, resembles a comma or quotation mark when seen from above. The cabinet is machined from a single solid block of composite material, one of whose elements is aluminum flakes.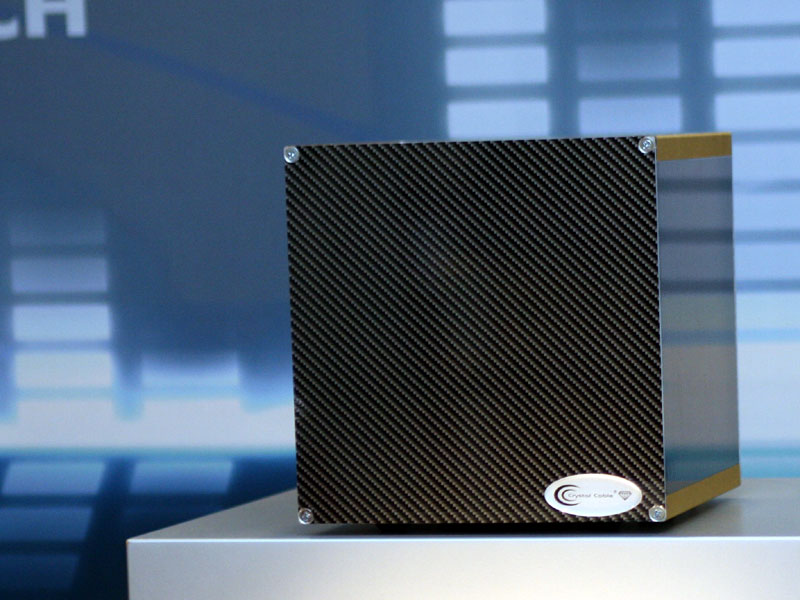 Also new is The Cube ($15,000 when shipping), a 200Wpc integrated amp that is essentially a scaled-down one-piece version of Siltech's SAGA electronics, which won our Product of the Year award. There are no tubes in The Cube, as there are in the SAGA products, however.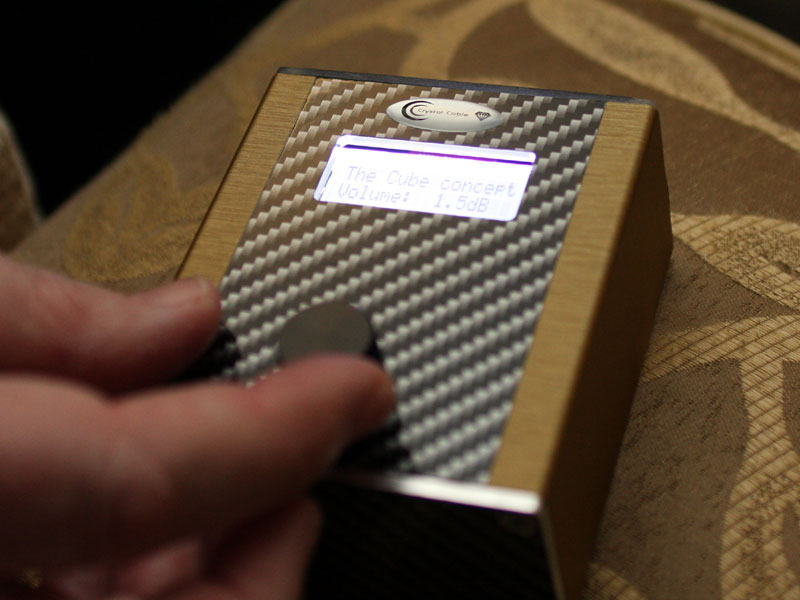 The Cube will come with an RF remote control that needs no sight line to send commands. Shown above is the prototype that represents the idea -- a block with prominent volume control. Renderings of the final version show it to be far more elegant in looks and functionality.
© The Audio Beat • Nothing on this site may be reprinted or reused without permission.