CES & THE Show 2014 • Awards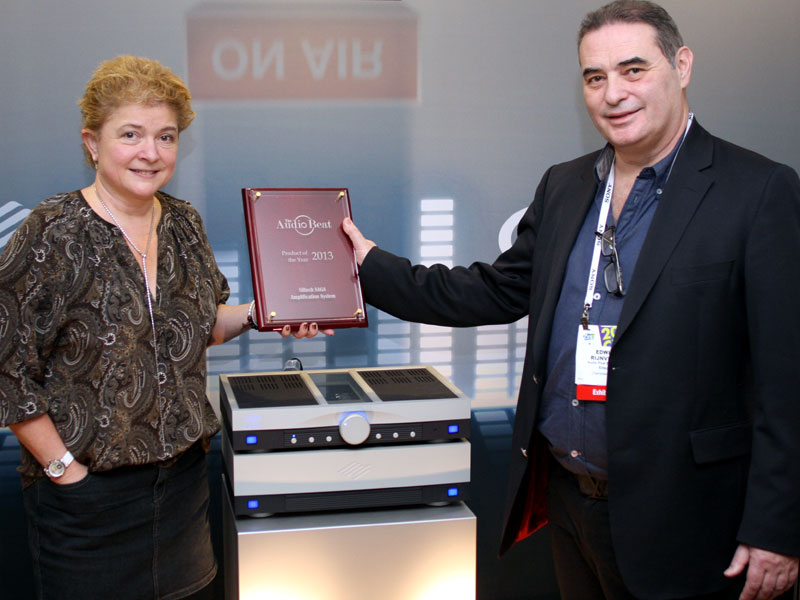 The year that just finished, 2013, was an especially good one for both hi-fi hardware and software. Yet, the work of three companies stood out, making it impossible for us to award any others, no matter the significance of their contributions.

In terms of hardware, Siltech's innovative and inspiring SAGA electronics -- C1 Control Amplifier, V1 Voltage Amplifier and P1 Current Amplifier -- were the obvious choice, given Roy Gregory's luminous review of them. Edwin and Gabi Rijnveld of Siltech accept the Product of the Year award.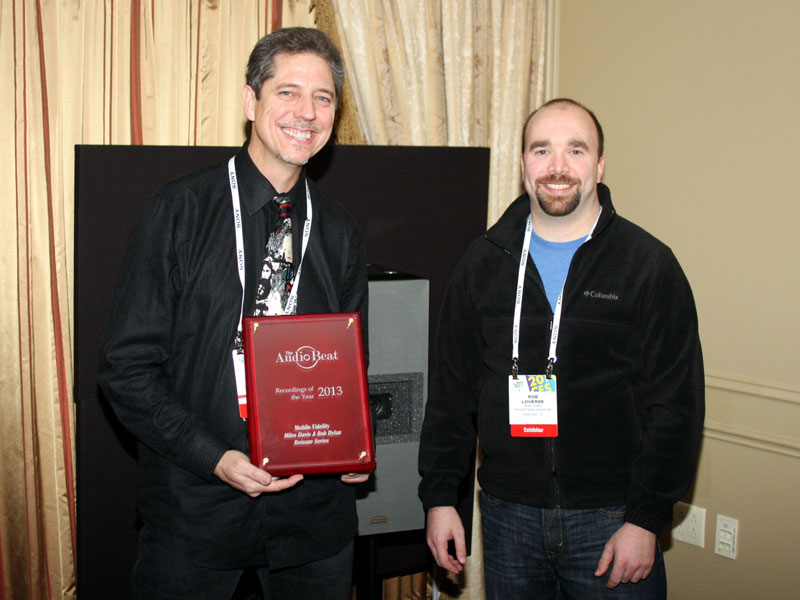 For music, it was equally impossible to overlook the reissues that Mobile Fidelity -- just about any title could qualify for the award. However, our winner comprised the work of two seminal musicians: Bob Dylan and Miles Davis, both on LP and SACD, which we summarized as "important, inspired music" and "essential listening -- and purchases." Shawn Britton (left) and Rob LoVerde of Mobile Fidelity accept the award.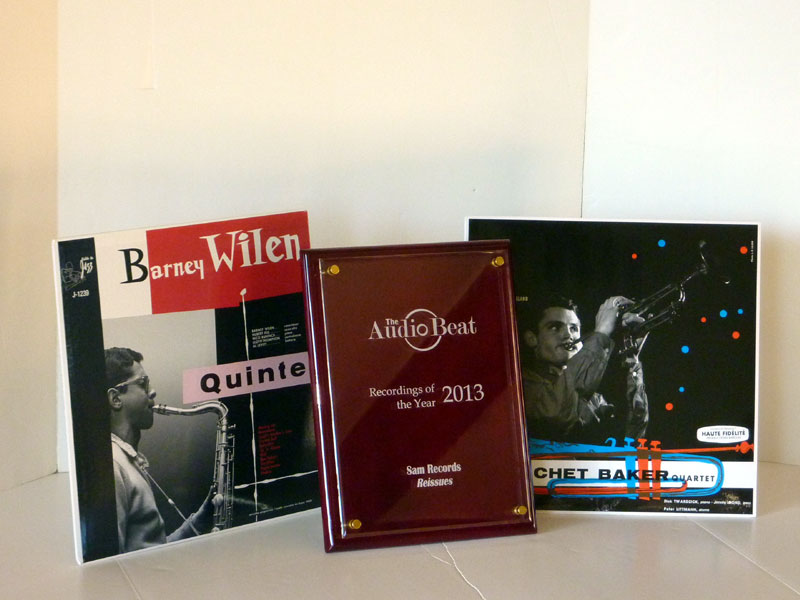 Finally, as significant as the work of Mobile Fidelity was that of Fred Thomas, head of the French label Sam Records. His "replica reissues" reproduced very rare LPs issued on European labels in the 1950s, down to the sleeves themselves, and the musical choices were inspired, resurrecting recordings from important musicians, some of them lesser known.
All of our award winners did important work in 2013, raising expectations for what they'll produce as an encore in 2014 and beyond.