CES & THE Show 2014 • Hot Product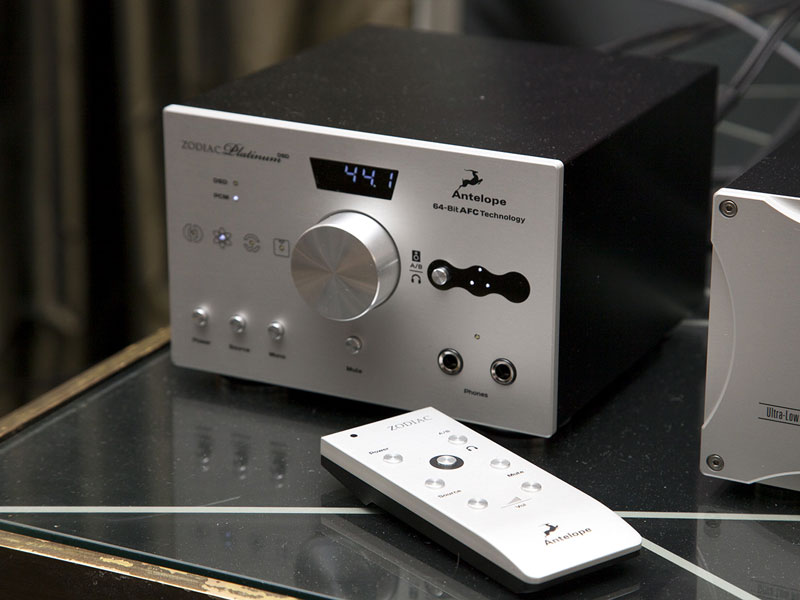 There is no escaping the fact that if you introduced a DAC at CES and it didn't have the ability to decode DSD, you were making life very difficult for yourself. Whether or not DSD is superior to PCM is hardly the point. Like upsampling and 24-bit/192kHz compatibility, DSD is the must-have badge for an audiophile digital converter.
Antelope figured this out and unveiled the Zodiac Platinum DSD ($5500). It is capable of dealing with DSD64, DSD128 and oversampled DSD256 and converts it direct to analog rather than going to PCM first. It also accepts PCM up to 24 bits and 384kHz and has all the usual inputs plus some unusual ones, such as a BNC connection for external word clock -- an Antelope specialty. Outputs are of the balanced and unbalanced varieties as well as digital up to 24 bits/192kHz via coax and AES/EBU. The Zodiac Platinum DSD promises ultra-low jitter courtesy of an oven-controlled crystal oscillator and comes with the Voltikus external power supply as standard.
© The Audio Beat • Nothing on this site may be reprinted or reused without permission.