CES & THE Show 2013 • Best of Show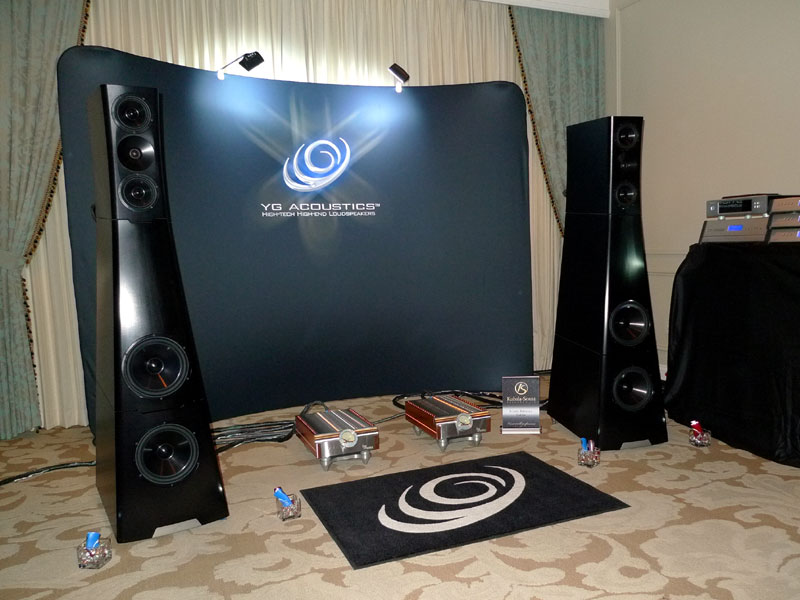 Among us TABers (TABies, TABites?), YG Acoustics' system featuring the company's new Sonja 1.3 speaker ($106,800 per pair) was the topic of much discussion. This large modular speaker did it all -- and played it all, from jazz trio to a cappella vocals to pounding rock'n'roll -- with composure and rare agility.
The Sonja embodies all of YG Acoustics' proprietary ideas and uses the company's BilletCore drivers, whose cones are milled from heavy pucks of aircraft-grade aluminum, removing 99% of the material. The speaker is available in three different configurations. You can use the top two-way module by itself (called the Sonja 1.1), then add one bass module (1.2) and follow up with the second (1.3) when funds and/or space allow. Whereas YG Acoustics' Anat III has a powered bass section, the Sonja 1.3 is fully passive, the result of applying Yoav Geva's DualCoherent crossover technology, which is optimized in both the frequency and time domains, to the speaker's entire frequency range.
But it was the Sonja's spectral balance and effortless resolution, paired with a suppleness we've not heard from previous YG speakers, that made it special -- and worthy of discussion.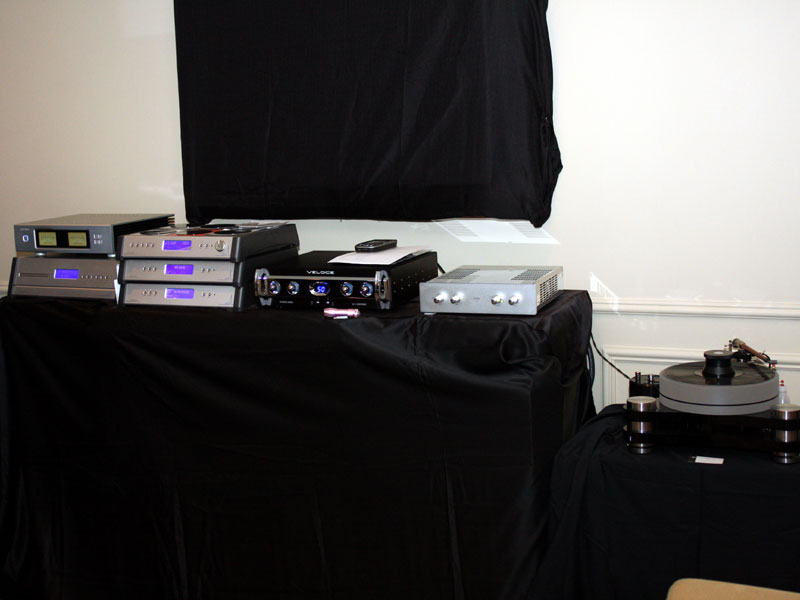 Of course, the electronics played more than a bit part in this production. D'Agostino Momentum monoblocks ($55,000 per pair) continue to impress wherever we hear them, this time fronted by a Veloce Audio LS-1 line stage ($18,000) and Zanden Model 1300 phono stage ($13,750). Sources were a four-chassis dCS Scarlatti digital system ($80,000) augmented with an Aurender music server ($6990), or a Scheu Analog Das Laufwerk 1 turntable ($8330) with 12" Tacco tonearm ($4995) and Ruby 3 cartridge ($2950). Cables were all from Kubala-Sosna's Elation line.
Obviously, a touch over $100,000 is not the price of a budget product. However, in the context of very large, very expensive speakers, some using identical cabinet materials (only YG uses its BilletCore drivers), the price of the Sonja seems more sane. We've already begun review discussions.