CES & THE Show 2013 • Hot Product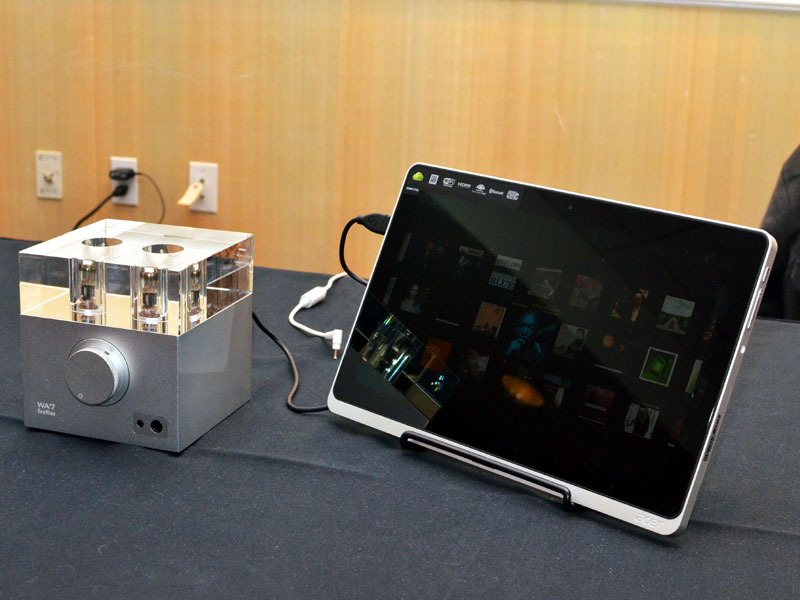 Woo Audio was showing the new WA7 Fireflies headphone amp/DAC in the Marketplace section at THE Show. Woo first showed this smallest member of its headphone-amp family in prototype form at last year's Rocky Mountain Audio Fest, and it is now set to start shipping in February. The very cute cube is driven by two 6C45 tubes and sports a 32-bit 192kHz USB DAC. It has switchable impedance and should drive most headphones comfortably. Much of the heft of the unit is from the solid cube of polished glass that rests on top with two holes bored out for the tubes.
Through Audeze LCD-3 headphones, this amp sounded fantastic playing computer files. It's the kind of portable headphone gear that allows you to move around the house and still enjoy true high-end sound, untethered from the main system.
An introductory price of $799 is now in effect, with the price going up to $999 at some unspecified future date.
© The Audio Beat • Nothing on this site may be reprinted or reused without permission.