CES & THE Show 2013 • TABlog
by Tim Aucremann | January 18, 2013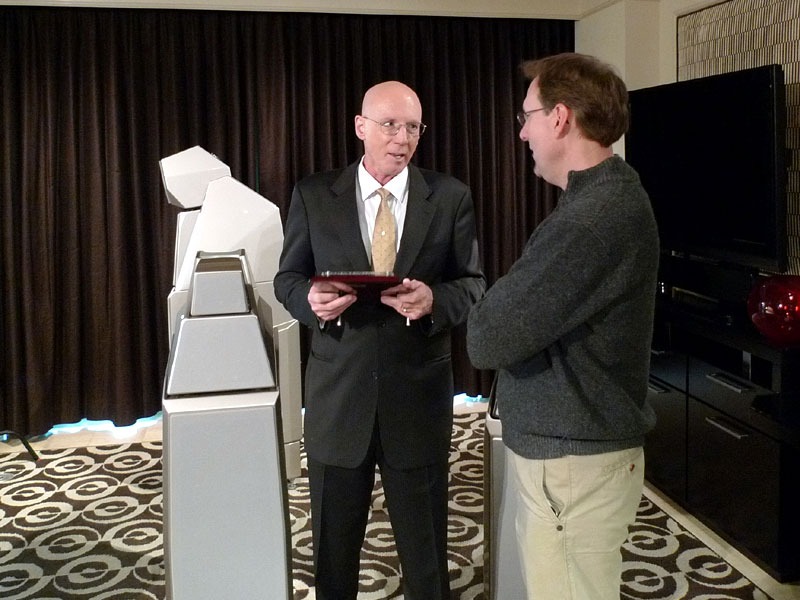 A highlight of my first CES was a visit to Wilson Audio's suite at the Mirage, where Dave, Sheryl Lee, Darryl and Debbie Wilson hosted. Wilson speakers, from the Sophia to the MAXX 3, were on static display. Peter McGrath and John Giolas were on hand with product information. Marc Mickelson presented Dave Wilson with The Audio Beat's Product of the Year award for Wilson's top-of-the-line Alexandria XLF speaker.
After the brief ceremony and photo session, we mingled. As part of a brief overview of the new Alexia, Peter McGrath described Wilson Audio's Aspherical Propagation Delay system while demonstrating the time-alignment adjustments available to both the Alexia's midrange and tweeter modules. I was surprised at how much larger the Alexia was relative to what I'd seen in pictures.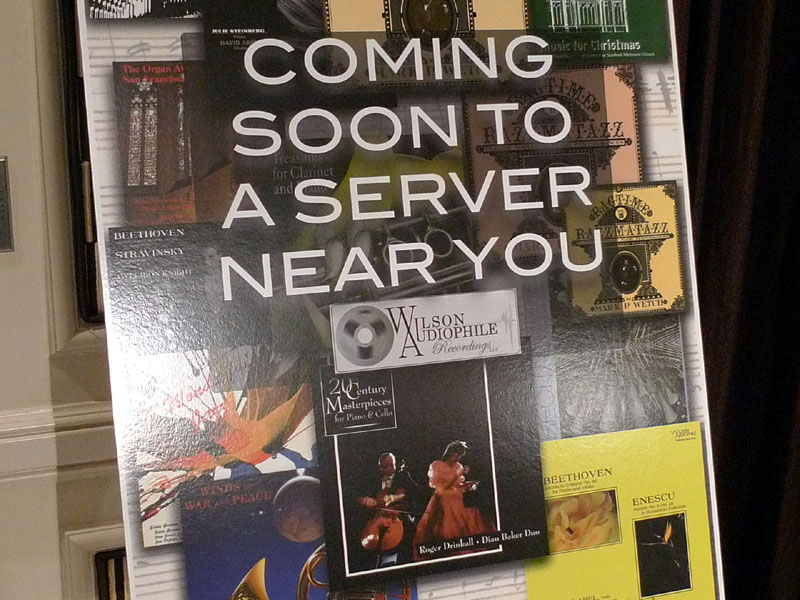 There was a poster proclaiming that several of Dave Wilson's recordings are "Coming Soon to A Server Near You." We'll be seeing high-resolution streamable versions of these original recordings sometime in the near future. The poster showed out-of-print titles such as Winds of War and Peace, S'Wonderful Jazz, and 20th Century Masterpieces.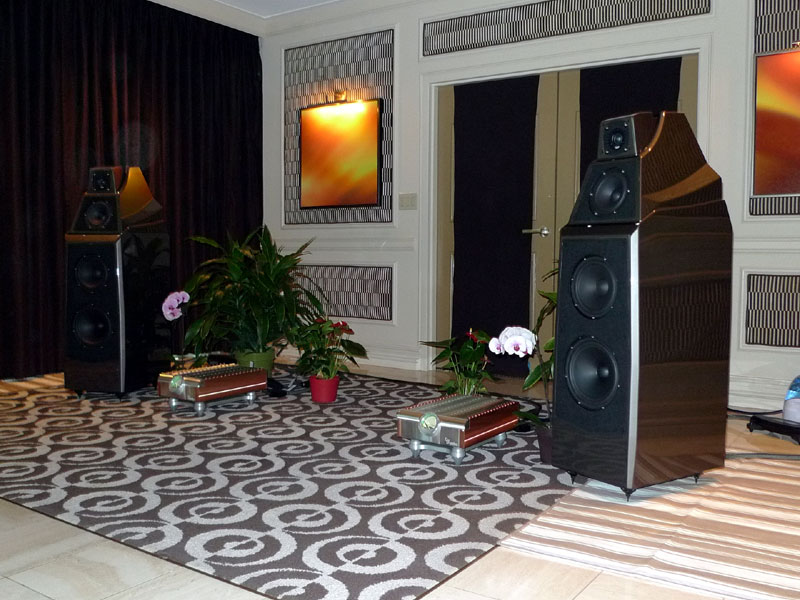 Paul Bolin, Marc Mickelson and I then followed the group down the hall to the dCS suite, where we listened to some music. Of course, the system featured the new Vivaldi transport ($39,999), DAC ($34,999), upsampler ($19,999) and clock ($13,499). Dan D'Agostino's Momentum mono amps ($55,000 per pair) powered Wilson Alexia speakers ($48,500 per pair), with an abundance of power cords and signal cabling from Transparent Audio connecting everything.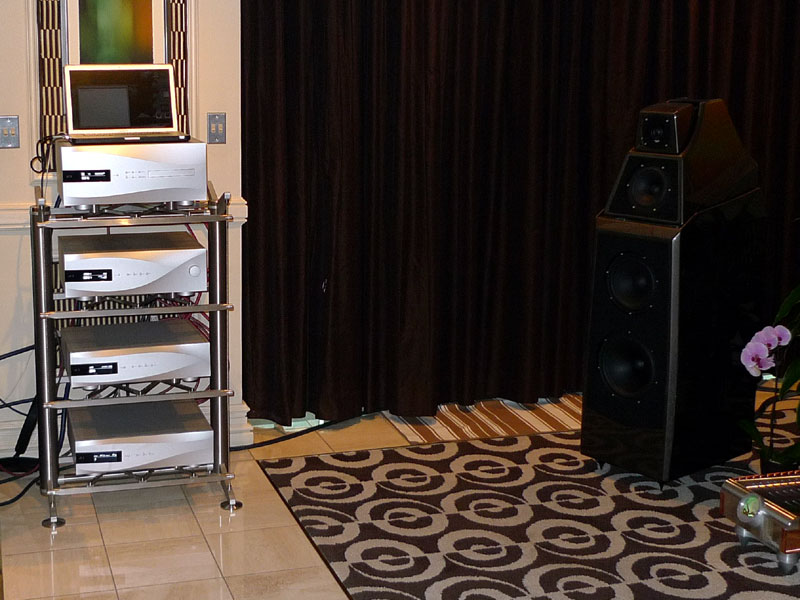 We heard Greg Brown's amusing "Fatboy Blues" ("Oh, yes I am the walrus / And I've got the fatboy blues"), along with an amazing recording of Debussy's Sonata for Violin and Piano made by Dave Wilson. The Alexia clearly plays toward its XLF heritage rather than reaching down toward its Sasha W/P-sized footprint -- at least that's what this Sasha owner heard. The Alexia is a very impressive speaker, and the Vivaldi stack rendered the best music I've heard from a digital source.
The suite filled with exquisite sound, the scale of music from the system being perfect for the room -- during CES, no less.