CES & THE Show 2013 • Hot Product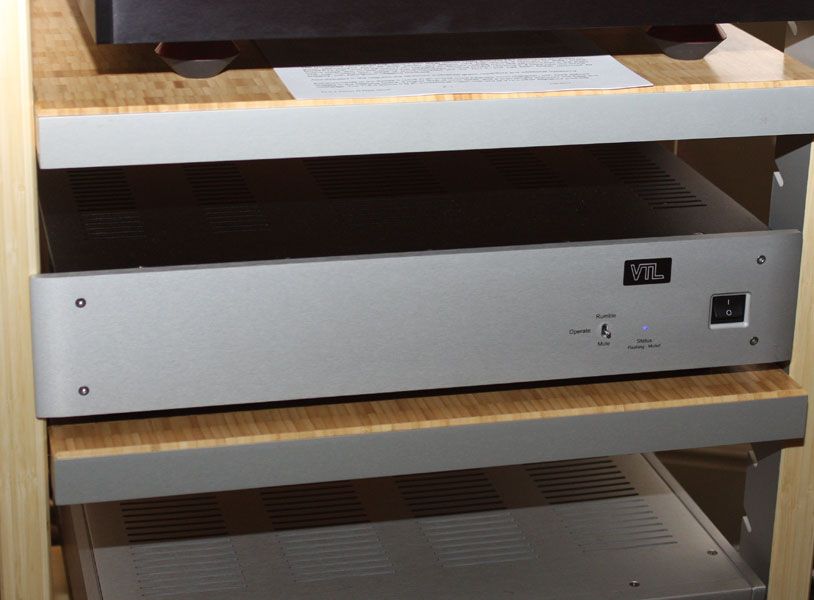 While VTL bills the new TP-2.5 II phono stage ($2500) as "an entry point to true high-end sound," it has design and user features of much more costly units. These include a hybrid JFET/tube moving-coil stage, an all-tube moving-magnet stage, and user-selectable loading and gain. It also has front-panel switching for mute and rumble filtering.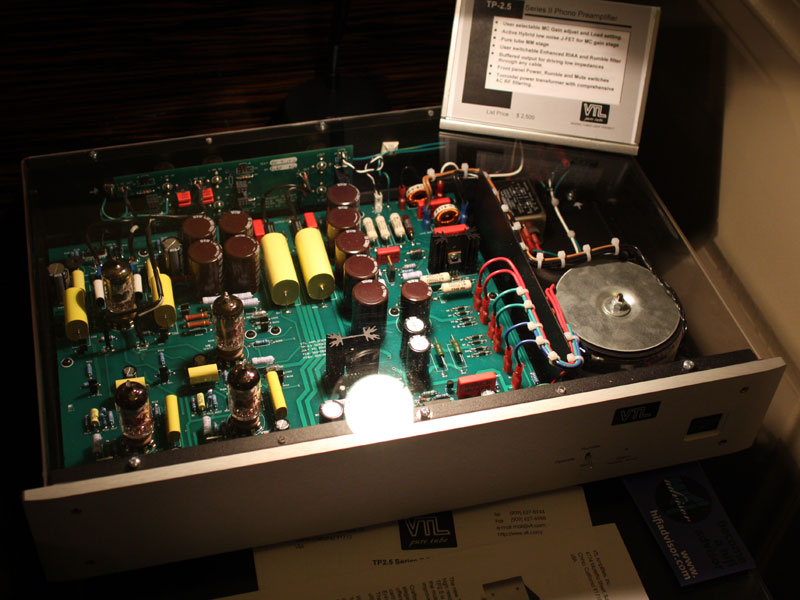 A back-to-back demo of the TP-2.5 II and the TP-6.5 showed VTL's top phono stage to sound quieter and more resolving, especially into the bass, but the overall character was the same, the '2.5 coming much closer to the TP-6.5 than we (and perhaps VTL) would have anticipated.
© The Audio Beat • Nothing on this site may be reprinted or reused without permission.